Double silo including trigger
V 1.0 mod for Farming Simulator 2013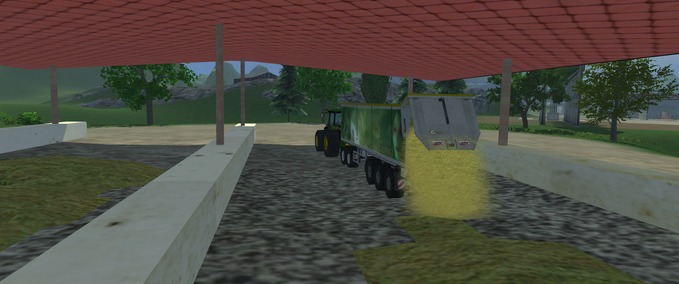 description
Covered Doppelsilo V1
for LS13 by Illuminated, Pill & Trabby76 | www.mod-tüv.eu |
Content is available under a Creative Commons Attribution-Noncommercial-Share Alike 3.0 License.
Here we have a covered Doppelsilo. It must be installed with the GE.
The trigger sizes can adapt it myself yet, the actual values come from the farm silo.
For questions or suggestions just a PM to me.
Silo should be used on public maps, we would be happy even if we in the
respective credits appear.
Regards
Illuminated
www.ls-mod-tüv.eu
Credits
Credits:

Idee: Illuminated,Pille & Trabby76

Modell: Illuminated

Textur: Illuminated

Ingame: Illuminated, Pille & Trabby76



Scripts:

Gaints



Tester: Illuminated, Pille & Trabby76

Empfehlungsrate
-/-
noch nicht genug Stimmen
Do you think this mod should be featured?
}