1 Downloads today
19,764 Downloads total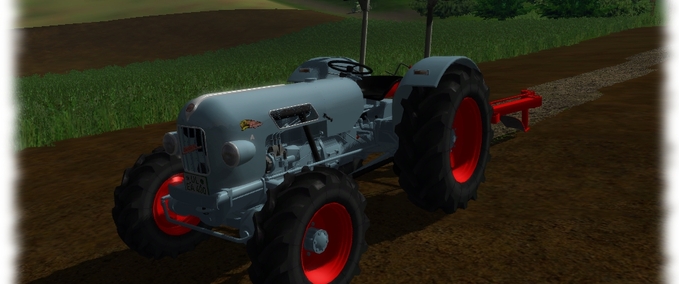 Eicher King Tiger wheel EA 400 v 1.0
Eicher King Tiger wheel EA 400




Features:
- Powershat, ESLimiter, Operating Hours

- Rear work light
- Realistic level / high beam
- Swing axle
- Fully animated steering linkage
- Fully animated wheel shaft
- Fully animated rear hydraulics
- Animated accelerator
- Animated speedometer
- Indicator lights for turn signals and high beam in the cab
- Hud with keyboard layout and Credits


- Largely 1:1 scale!

About the original:
The King Tiger Eicher wheel was with the Technical designation of EA400 1963 - built in 1968 a total of 1050 times. He has 3 cylinders and 40 horsepower. White he could dial with overdrive, the rate of 20 to 28 km / h are ordered increases.
With its low center of gravity is capable of climbing and thus Eicher very best on slopes or suitable for the forest.