Extended Tabbing
V 1.0.1.0 mod for Farming Simulator 19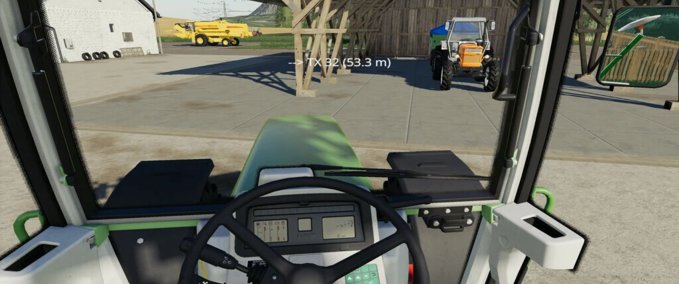 description
"Tab" into nearest vehicles, or choose another target, all sorted by distance

Changelog V1.0.1.0
- Vehicle-Slots increased from 3 to 5
- Reworked the default key bindings to resolve issues on windows pc
- Improved handling of player data while loading

Features:
- Shows the target before tab execution
- Possibility to change target before tabbing, vehicles are sorted by distance
- Tab key (Ctrl left + TAB): Activate the function, choose your target by pressing 'Shift left + Arrow left or right', press the tab-key again to enter target
- Quick-Tab key (Ctrl left + Shift left + TAB): Instantly tab into nearest vehicle, change target with arrow-keys while holding the keys down
- Save up to five vehicles into direct access slots (Alt left + 1, Alt left + 2, Alt left + 3, Alt left + 4, Alt left + 5)
- Use Ctrl left + X to show or hide the direct access slot overview
- All key bindings can be changed
- Full multiplayer support

How it works:
- Activate ExtendedTabbing with Ctrl left + Tab
- Use Shift left with arrow left or right to choose a vehicle
- If you like, save the selected vehicle with Alt-1, Alt-2, Alt-3, Alt-4, or Alt-5 for direct access
- Press Ctrl left + Tab again to enter the selected vehicle
- QuickTab: Press Ctrl left + Shift left + Tab to enter the nearest vehicle immediately. Alter the target with Arrow left or right before releasing the keys.
Credits
Jason06
changes
08 Jun 13:28

Version 1.0.1.0
Empfehlungsrate
-/-
noch nicht genug Stimmen
Do you think this mod should be featured?
}