FENDT VARIO 1000
V 1.5 mod for Farming Simulator 17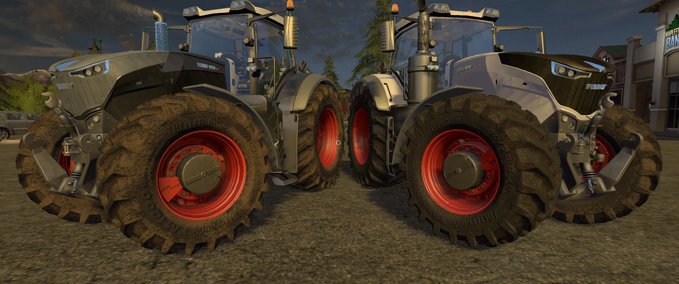 Credits
Modell: Steph33
Textur: 
Script:
Idee / Konzept: 
Tester:
Sonstige: 
changes
02 Mar 22:07

Version 1.5

Hello this the Fendt 1000 Vario series(1038,1042,1046,1050)with IC,andt Fendt weight 3300kg.
I think you know my mod now,i don't write all the specialisation,i write only what is changed in this version V1.5
New part(3d)
Add 4 gauges(animated)
New daschboard(3d,textures)
Rework indoorcab
Add 3 color
rework grill and some parts........
This tractor is full animated,all wheels,back loader,wippers and more......
Version V1.5
Good play and tell me if you have a bug.Steph33

17 Feb 22:26

Version 1.4

Built new cover (3d)
Built new mirror(3d)
add design configuration(Black beauty,Green beauty,Chrome parts)
add wheel broad(Trelleborg TM1000)
add anim(mirror,gps,indoor camera,screen variotronic changed with tools and trailer)
anim stick brake park
Rebuilt some parts (3d)
Changed all motor configuration
Now daschboard and gps on/off with motor
Add led blinker when trailer attached
Courseplay supported(tested by me)
This tractor is full wippers,back loader,differents wheel and more configuration,specialisation
Version V1.4 patch 1.4

30 Nov 16:20

Version 1.3

Joystick anim
Daschboard light full
Washable
Reverse driving
Back loader
Attacher front
and more specialisation.......

Do you think this mod should be featured?
}