Fendt Vario 512 ProfiPlus
V 2.0 mod for Farming Simulator 2013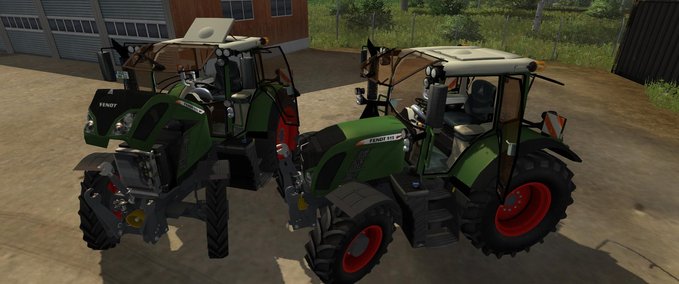 description
featured
Hallo liebe ModHoster Gemeinde. Wir möchten euch ein weiteres Projekt aus der Cooperation zwischen dem Traktor Italia Forum "T.I.F" und der ModHoster- Teamwerkstatt vorstellen. Der 512 Profi Plus ist ein Modell aus der neuen 500er Baureihe, der von AGO komplett neu gebaut wurde.

    Der 500 Vario vereint die besten Ideale in einer ganz neuen Baureihe. Abmessungen des legendären 500 Favorit gepaart mit preisgekröntem Design bringen den technischen Fortschritt zum Ausdruck. Bis zu 165 PS Maximalleistung kombiniert mit kraftstoffsparender SCR- Technologie bringen die hohe Effizienz in eine neue Leistungsklasse.

Hier nun der Fendt Vario 512 Profi Plus in Standard Grün.
Auch in diesen Mod wurden für LS13 beeindruckende Funktionen realisiert, die bisher entweder nur in verschiedenen Mods zu finden waren, oder noch gar nicht existiert haben. Wir sind einigermaßen Stolz sagen zu können, daß es uns gelungen ist, Viele Details, Animationen und Funktionen, wie z.B. die externe IC-Control voll Multiplayerfähig zu machen! Aber,… wie bei jeder V1.0, waren wir auch mit dieser hier nicht zu 100% zufrieden.
Version 1.0: Alle Animationen und Funktionen lassen sich per IC-Controlle von der Fahrerkabine aus, oder von Außen steuern. z.B. Motorhaube öffnen, Motor Start/ Stop, Türen, Fenster, Dachluke, Kabinenbeleuchtung, Rundumleuchte, Front- und Heckkraftheber, Licht und beide Zapfwellen, Allrad, etc.
Voll animiertes Führerhaus (Hebel, Tasten, Anzeigen und Pedale)

Funktionierender Vario Bordcomputer ( über F3 lassen sich weitere Funktionen per IC steuern )

In-/Outdoorsound reagiert auf Tür und Fensteröffnung

Verstellbare Indoorkamera (Vor KP "/", Zurück KP "*", Links K "6", Rechts K "5")


Real Cam verbaut. Kamera passt sich dem Neigungswinkel des MODS an

Kaufbarer Satz Pflegebereifen auf Alu Palette (waschbar)

Frontscheibe und rechte Tür Via IC-Control zu öffnen

Kaufbarer Öl-Tank (auf Palette)

- Kommt in V2.0

Kaufbarer AddBlue-Tank (auf Palette)

- Kommt in V2.0

Abklappbare Warntafeln für Überbreite-Transport




Waschbar

Helfermodus

Angebaute Geräte könne per IC-Control angehoben und abgesenkt werden


Allrad 4x4 (jetzt MP ready)

Manuelles Handgas (Key_Pad "+,-")


Dynamischer Abgasrauch

DLBA (Druckluftbremsanlage) - mit funktionierender Feststellbremse (bewegt sich nicht, wen aktiviert)

Reifenstaub

Silo Bunker Verdichten

Originaler 512er Vierzylinder Sound

Hydraulik-Heber vorne/hinten von außen bedienbar via extern IC-Control

Pflugmod
Bitte keine Anfragen auf Erlaubnis für Veränderungen am MOD per PN. Es wird keine Freigaben dafür geben...!
In dieser V1.0 wurden viele verschiedene Scripte verbaut. Einige die Ihr alle aus anderen Mods kennt, und einige, die von T.I.F. neu entwickelt wurden. Es wurde viel getestet und optimiert. Leider sind einige "alte" Scripte noch nicht so weit optimiert, dass sie mit den neuen Scripten ohne Probleme im MP funktionieren. Es gibt also noch den Ein- oder Anderen kleinen Fehler im MP, der aber in der V2 für LS13 gefixt wird.
Getestet wurde auf den beiden Standard Mappen. Dort lief der Mod flüssig und ohne Logeinträge problemlos! Dieser Mod ist nichts für schwache/schwächere PC´s, wobei "schwach" ein dehnbarer Begriff ist. Bei uns war es ein 2 Jahre alter Laptop von Aldi... Also ne bessere Schreibmaschine!
An der Realisation waren beteiligt:
AGO SystemTech T.I.F: (Model, Animationen und Scripte)
Devilkw T.I.F: Scripte
meyer123, fin050808 M.T.W: TÜV & Qualitätssicherung
Knechti M.T.W: Sound, Motorsteuerung und Fahrverhalten
jd7530
Modelleicher : Scripte
 Credits für verbaute Scripte:
 Templaer
 Manuel Leithner (SFM-Modding)
 Modelleicher (www.schwabenmodding.bplaced.net)
 Sven777b
 JoXXer
 Tobias F.
 Knagsted
 Mofa-Killer
 Clod
 Face
 Heady
 Hummel
 Burner
 Ago-Systemtech
Dieser Mod wird exclusive bei modhoster.de und T.I.F. angeboten, und darf auf keinem anderem Forum zum Download angeboten werden. Es gibt auch keine Freigaben auf Veränderungen irgend einer Art!

FENDT VARIO 512 SCR PROFI PLUS LS13 by Ago-Systemtech is licensed under a Creative Commons Attribuzione - Non commerciale - Non opere derivate 3.0 Unported License.
Based on a work at http://forum.tractor-italia.net/index.php.
Permissions beyond the scope of this license may be available at http://forum.tractor-italia.net/index.php. FENDT VARIO 512 SCR PROFI PLUS LS13
Credits
Templaer
Manuel Leithner (SFM-Modding)
Modelleicher (www.schwabenmodding.bplaced.net)
Sven777b
JoXXer
Tobias F.
Knagsted
Mofa-Killer
Clod
Face
Heady
Hummel
Burner
Ago-Systemtech
jd7530
changes
20 Apr 23:30

Version 2.0

Und hier ist AGO´s Osterei für euch....!

Der Fendt Vario 512 SCR in Standard Grün

Das Zip-File enthält nun zwei Fendt 512 SCR, einer mit Standardbereifung und einer mit Pflegebereifung fest verbaut.
Dies wurde wegen dem anfälligem Fahrverhalten in der V1.0 mit montierter Pflegebereifung nun so gelöst!

Changelog:

- Neue Scripte (Shuttle Control via Maus)
- Korrektes Gewicht - Neue Animation Vorderachse
- Fahrverhalten
- Angepasst auf den letzten Patch 2.1
- Die Tools die in Version 1 enthlten waren sind nicht im DL enthalten

Und ja,... Es werden alle Modelle auch als MR Version erscheinen...!

08 Mar 23:00

Version 1.0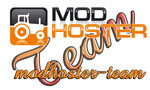 Do you think this mod should be featured?
}