Fendt Vario 724 SCR
V 1.1 Sonderlackierungen Set mod for Farming Simulator 2013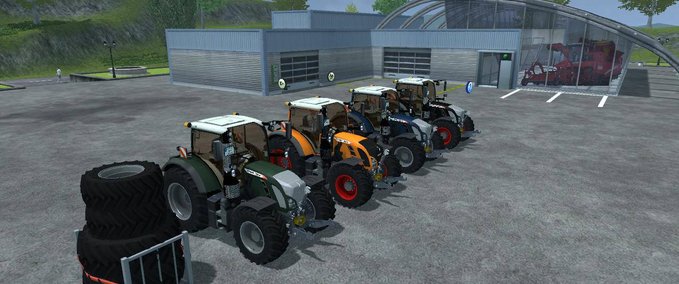 description
featured
Thus LS love farmers,

The Sonderlakierungen the Fendt Vario 724 SCR are set to the dealers.

 

 

There are in this upload contain "no" new features, as it has been the John Deere 7R Series. These features will be installed in all but Fendt Vario models from us, they soblad in the 7R Series run correctly.

 

Are the colors contain:

- Comunal

- Black

- Steel Blue

- Fir Green
 

This is the fixed version V1.1 of the Fendt Vario 724 SCR (set with all the accessories!) That is, you must unzip the download and select the color that you want!

 Fixes for Fendt Vario 724 SCR Profi Plus

    Extended cab suspension
    Adjust driving behavior
    New rear lift (lifts higher)
    Adapted diesel consumption
    Adapted some Luas
    Front loader tools now washable
    IndoorCam - Settings are now saved

 

************************************************** ****************************************

The 724er is provided as a complete set to the DL. So also here the DL unzip and then copy the mod folder!

************************************************** ****************************************

 

AGO has faced the task, the Fendt Vario 724 SCR set at 1:1 scale for new LS13 and on to make one of the most functional and most detailed mods for LS13. Here's the Fendt Vario 724 SCR in the special paint!

As early as in LS11 V1.0 impressive features have been implemented in the LS13 version that was previously only found in either different mods, or do not even exist. We are proud to be able to say to some extent that we have succeeded, many details, animations and features, such as to make the external IC Control full multiplayer capability! But ... as with any V1.0, as we were with this one is not 100% satisfied.

Version 1.0: All animations and functions can be controlle by IC of the cab, or controlled from outside. e.g. Open the bonnet, engine start / stop, doors, windows, roof hatch, cabin lights, rotating beacon, front and rear lift, light, and both PTO, MFWD, etc.

 

    Fully animated cab (levers, buttons, lights and pedals)
    Vario-functioning onboard computer (via F3 can further control functions via IC)
    In-/Outdoorsound reacts to door and window opening
    Adjustable indoor camera (before KP "/" Back KP "*", Left C "6", Right K "5")
    Real Cam installed. Camera adjusts to the angle of inclination of MODS
    Purchasable second set of tires on aluminum pallet (washable)
    Purchasable Cargo 5x90 with 1 bucket, 1 bale fork
    Purchasable wheel weights in matching color (on pallet) - Comes in V2.0
    Purchasable oil tank (on pallet) - Comes in V2.0
    Purchasable AddBlue tank (on pallet) - Comes in V2.0
    Washable
    Helper mode
    Attached devices can be raised and lowered by IC control
    All-wheel 4x4 (now MP ready)
    Manual handling gas (Key_Pad "+, -")
    Dynamic exhaust smoke
    DLBA (air brakes) - with a functioning parking brake (does not move, who enabled)
    Tire dust
    Bunker silo compaction
    Original 724er sound
    Hydraulic lift front / rear operated from outside via external IC Control
    Pflugmod


The Rul is on the external IC Control foldable ..!


Please no requests for permission for changes to the MOD via PM. There will be no release for it ...!


In this V1.0 many different scripts were used. Some of the other mods you all know, and some of the TIF were newly developed. There has been much tested and optimized. Unfortunately, some "old" scripts are not yet optimized so that they work with the new scripts without problems in MP. So there is still the A-or other small errors in the MP, but which is fixed in the V2 for LS13.


Was tested on the standard map. There, the mod went smoothly and fluently without log entries! This mod is not for the weak / weaker PC's, with an elastic term is "weak". For us it was a 2 year old laptop from Aldi ... So got a better typewriter!


Were involved in the realization:

AGO Systemtech TIF: (model, animations and scripts)

Devilkw T.I.F: Scripts

JD7530 T.I.F.

meyer123, fin050808 MTW: TUV & Quality Assurance

Knechti MTW: sound, motion, and driving behavior

skydancer (manualignition, pflugmod, recharge - fix)

 

Credits for built scripts:

Templaer

model eicher

Manuel leithner (SFM-Modding)

Sven777b

JoXXer

Tobias F.

Knagsted

Clod

Hummel

Burner

Ago-Systemtechnik

This mod is exclusive for modhoster.de and TIF offered, and may not be offered on any other forum for download. There are no approvals for changes of any kind!

 

Licenza Creative Commons
FENDT VARIO 724 SCR PROFIPLUS LS13 by Ago-Systemtechnik is licensed under a Creative Commons Attribuzione - Non commerciale - Non opere Derivatives 3.0 Unported License.
Based on a work at http://forum.tractor-italia.net/index.php.
Permissions beyond the scope of this license may be available at http://forum.tractor-italia.net/index.php.
Credits
Templaer

modelleicher

Manuel Leithner (SFM-Modding)

Sven777b

JoXXer

Tobias F.

Knagsted

Clod

Hummel

Burner

Ago-Systemtech
changes
04 Jun 15:38

Version 1.1 Sonderlackierungen Set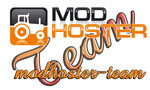 Do you think this mod should be featured?
V 1.1 Sonderlackierungen Set
}