Progress ZT 303
V 1.0 mod for Farming Simulator 2013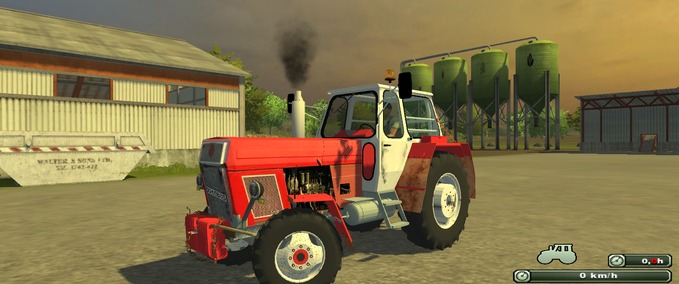 description
featured
Hello community.

After the many post about my Zt's I let myself be carried away to this one one of my private Zt's available to you, our team stellen.Da Zt's still need mingled with a bit of time helps you determine this is the Zeit.Es only this version of give me.

I'm driving the new settings are applied fully in this Zt and the meaning he now uphill and down, and under load, as well as curves accordingly reagiert.Alles in all I have a very original to the corresponding control strategy adopted.

There is also a trailer to match the AP Fortschritt.Der runs very well behind the ZT, was aged and equipped with belv3.1.

What can he do? As I said it is a private from me and he's just the way I like it.

ZT:

belv3.1

engine Start

Doors and windows open

animated dashboard

OPhours with new HUD

converts

mtz weights

Sound Reworked

Cost: 310 euros / day

trailer:

belv3.1

Loading capacity: 9000l

Fruits: grass, chopped, potatoes, beets, wheat, barley, corn, canola

Operating costs: 30 euro / day

 

This mod may not be modified or, here or elsewhere not uploaded again, but he may be linked to original link.
Credits
Thuruk
basd
Urmodder: mariodieck, Balu79nvp LS Treffpunkt
Zugmaul und Auspuff: zt 323 adup 1
Kleeblatt: ZT 323 A
Kotflügel vorn: Farmer84
Trailer Urmodder: Nickel77
Files
checksum:
7e23c97f09eedd90762359016d3e6b04
Version:
1.0
multiplayer ready?
no
Author:
Thuruk
price in shop:
8000 LS
name in shop:
AP_Fortschritt
description in shop:
Typ: AP Fortschritt gebraucht
Ladevolumen: 9000 l
Betriebskosten: 30 Euro/Tag
Edition: Ls13

Thuruk.modhoster.de
checksum:
7e23c97f09eedd90762359016d3e6b04
Version:
1.0
multiplayer ready?
no
Author:
ZT-Mod-Team-basd-Thuruk
price in shop:
17500 LS
name in shop:
Fortschritt ZT 303
description in shop:
Modell: ZT303
Umbau: Thuruk modhoster.de ZT Mod Team BAS/Thu aus Ls11
Kosten: 310Euro/Tag
PS: 100
Farbe: rot

Do you think this mod should be featured?
}