Dondiego Map
V 2.1.1 mod for Farming Simulator 19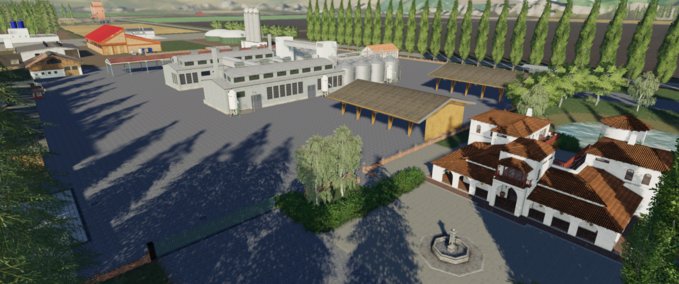 description
featured
Welcome to Dondiego Map, well known map from Ls15 and Ls17

This is a 4-fold map with standard fruits

There are 61 fields (from medium to large), two trains, large yard.
On the farm we have large stocks for all fruits (including seeds, lime and fertilizer)
Capacity of 2500000 L, additional storage for liquid fertilizer and
Plant protection products, slurry / digestate storage, workshop, refillable fuel station.
All buildings in the yard are placeable.
There are twelve outlets + BGA.
In the garden center we have two shopping centers with favorable prices for: seeds, fertilizers, lime, liquid fertilizers and pesticides. Also in the sugar factory is a shopping point for lime.

At the beginning we have a yard, two fields and a machine park.
In the Farm Manager modus yard we also own the property but we have to buy the property first

Next to Bahsilo 4 is a free space for future production buildings.
The map was tested in SP and MP.

Recommended mods:
LSFM Universal Tank Pack: https://forbidden-mods.de/filebase/file/5035-lsfm-universal-tank-pack/

This map can be offered on other forums, but only with the original link.


I wish you much fun
Credits
dondiego, Kastor, Blacky-BPG, El Cid,möchtegernbauer, atze1978
kevin98-Global Company
Susi und Wingi- Sägewerk und Palettenfabrik
Knottypine- Stopschilde
changes
23 Nov 21:09

Version 2.1.1

Probleme mit Seasons Mod wurde gefixt

17 Nov 16:52

Version 2.1

Neue farbige Huds
Neue Produktion - Molkerei - mit drei neuen produkten
Platz für Wollpaletten und Eierkartons wurde vergrösert
Eierkartons, Wollpaletten und drei neue produkte wurde zum Warenlager hinzugefügt.
Einige Fehler wurden behoben.

06 Oct 17:55

Version 2.0.1

Verkaufsstelle Hafen-Baustoffe gefix

30 Sep 09:16

Version 2.0

Map kompatibel mit Patch 1.4 oder höher
Seasons Ready
Produktionsgebäude hinzugefügt
Farmland wurde neu definiert
Limit für platzierbare haufen wurde erhöht

12 May 15:12

Version 1.6.1

Laden von Baumwolle aus dem Hofsilo gefix
Neuer Verkaufspunkt für Diesel

01 May 17:13

Version 1.6

Neue Bodentextur
Bahnschranken wurden geändert
Eine neue Frucht - Reis.
Ein vergessenes Stück des Zauns wurde von der BGA entfernt.
Baumwolle wurde im Hofsilo hinzugefügt.

26 Mar 19:33

Version 1.5.1

Neuer Ground Collision Map
Bga gefix

24 Mar 15:09

Version 1.5

Neue BGA
Mit Landscaping kann Gras säen
Terrain wurde korrigiert
Überall abladen funktioniert mit alle Früchten.

17 Mar 14:44

Version 1.4.1

Neue texturen von Karotten und Zwiebeln

07 Mar 16:41

Version 1.3.1

Farmsilo gegen alte wieder getausch

06 Mar 20:53

Version 1.3

Drei neue Früchten:Karotten, Zwiebeln und Luzerne
Neue Farmsilo
Einige Fehler wurden behoben (siehe Beschreibung)

16 Feb 20:50

Version 1.2

Vier neue Früchte hinzugefügt
Schwebende Bäume wurde behoben
Traffic Spline gefix
Doppelte Fruchtnamen wurden entfernt

03 Feb 19:42

Version 1.1

Bäume gefix

03 Feb 17:32

Version 1.0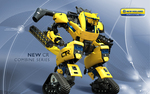 Do you think this mod should be featured?
}