G-Valley Norway
V 1 mod for Farming Simulator 2011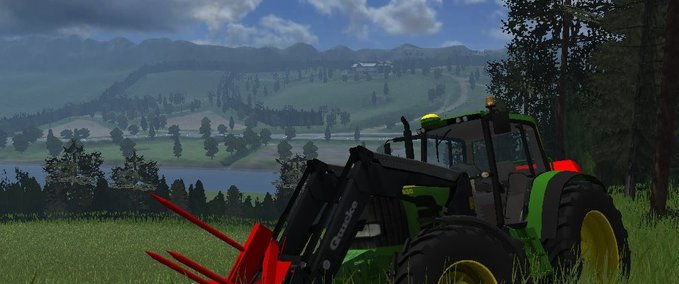 description
This is a map based on terrain and landscape where I live,Gudbrandsdalen in Norway. Farm:No mowing cows,but all triggers from the cowsone follows in the map. Cowshed is put together of two buildings,and it has a basement for manure(trigger follows) The dung is also found outside the basement.Milktrigger and seedtrigger.1 big silo for grass and one for maize. 1 Barn with baledestroyer trigger in 2nd floor,fertilizertrigger and Trigger for barley and wheat in 1st floor.Barleysilo and wheatsilo outside. Map also supports maize and canola, but these is crops we normally dont do in Norway. 7 fields with grass,4 field with barley/wheat. One Implementstorage. Statoil with fueltrigger. A simple grainmill(wanted to keep the map.i3d size as low as possible), with silotrigger and milktrigger.
Credits
Thanks to Axel_of_Sweden and Venom for fantastic farm buildings.
countypower-hedge
Milk Mod by Acert
goldpower600-Roads
GIANTS
Files
| | |
| --- | --- |
| checksum: | 3bbe1b00c1ce727e4d75ccdb5bb8a84a |
| Version: | 1 |
| multiplayer ready? | no |
| Author: | GIANTS Software GmbH |
| price in shop: | LS |
| name in shop: | Norway |
| description in shop: | G-Valley,Norway. |
Empfehlungsrate
-/-
noch nicht genug Stimmen
Do you think this mod should be featured?
}