Fork
V 1.2 mod for Farming Simulator 2013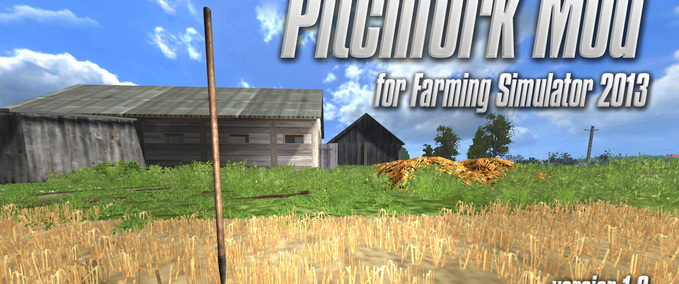 description
featured
Features:
- collecting fruits as straw/windrow and scattering them (if fruit supports straw/windrow),
- charging and discharging fruits from/to triggers,
- standard manure trigger and bunker silo support,
- collecting bales,
- charging fruits and bales directly on trailer (if trailer supports current pitchfork fill type),
- converting picked bales into straw,
- possibility of attachment to the vehicle for transport.

Changes in version 1.2:
- compatibility with LS2013
- support for animal husbandry (straw and feeding triggers)
- support for bunker silo trigger (silage)

Please keep the original download link and do not reupload!
Bitte den originalen download link verwenden und nicht neu hochladen!
Kerjuk, hasznalja az eredeti letoltesi linket!
Credits
Burner
Files
checksum:
432fe8c57a616d27385df7914c5a697f
Version:
1.2
multiplayer ready?
no
Author:
Burner
price in shop:
100 LS
name in shop:
Gabel
description in shop:
Model: Giants, Maciusboss1
Script: Burner
Help: Fallout

Do you think this mod should be featured?
Unterstütze den Entwickler!
Jetzt mit PayPal spenden
}