Giants Standart Fruit Icons +
V 1.1 mod for Farming Simulator 19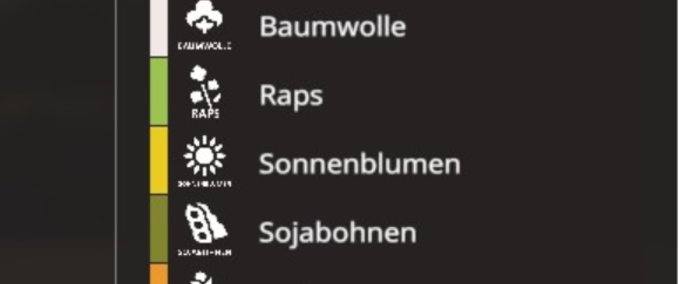 description
Hello dear community!
I'll upload the FruitSymbols I made here!
Basically, it's the Giants Standard fruit symbols with the name below! I think that it may need someone. So why not share ..
To get this into play you need the MOD from HappyLooser .
https://www.modhoster.de/mods/indivitualhudfruit#description
After that, you simply have to insert and overwrite the icons into the folder * \ Documents \ My Games \ FarmingSimulator2019 \ IndividualHudFiles !
Thanks a lot to HappyLooser for the great script!
LG
Credits
Modell: 
Textur: 
Script: HappyLooser
Idee / Konzept: HeartRock
Tester:
Sonstige: 
changes
21 Jun 19:33

Version 1.1

Auf Wunsch wurden noch die Icon's für die ModMap "Hof Bergmann" von Farmer_Andy hinzugefügt!

21 Jun 00:09

Version 1.0
Do you think this mod should be featured?
Unterstütze den Entwickler!
Jetzt mit PayPal spenden
}