global market multifruit
V 1.0.3a mod for Farming Simulator 17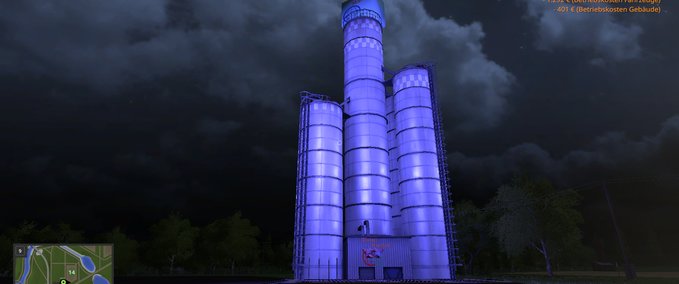 description
featured
Global Markt

HALLO LIEBE Mitspieler.
Wir haben uns mal den Globalmarkt vorgenommen.

VORAB:
EINEN GROßEN DANK GEHT AN       Balu_AutoDrive  für seinen genialen Mod,
der ihn aus Zeitmangel leider eingestellt hatte ,aber ihn freigab zum Weiterbauen/Verbessern.

Hiermit stellen wir euch den neuen Globalmarkt vor.

1.Chat geht wieder,allerdings noch begrenzt,es geht noch kein ä,ü und ö und Sonderzeichen.
Lösung: Anstatt Ä,Ö  AE/OE schreiben.
nur eine begrenzte Anzahl von Wörter sind vorerst möglich.z.b.
Hallo brauch weizen


2.Neuer Store eingefügt.Der auch Multifruit ist,und am Abend beleuchtet sein wird.
(Es können auch Leute von den Standardmaps wo keinen roggen etc verbaut haben diesen entnehmen und wieder verkaufen,(da wo auch Weizen dann verkauft wird zu einen angemessenen Preis).
Aber VORSICHT.Auf Standardmaps wo die Früchte (MULTIFRUIT) nicht haben geht nur Kaufen und Verkaufen (kein abkippen per TerrainDetailHigh auf der Map möglich)

3.Der Client syncht 1 zu 1 ab
heißt im Klartext;
ihr schüttet 8 to rein und die anderen Spieler sehen eure 8 to sofort.

4.Preise werden wöchentlich abgeändert.
5. Wer seinen Namen ändern möchte,und nicht user heißen möchte ,geht wie folgt vor;
globalMarket ordner öffnen, der befindet sich dann über euren Modsordner wenn ihr das alles eingefügt habt.

Ihr sucht die Datei;
economy_data

die Öffnet ihr mit notpad  oder mit einem editor
Sucht die zeile

<username>user</username>


und ändert das so wie ihr im spiel halt heißt
 z.b. <username>herz</username>
wichtig: nur den Namen ändern,NICHTs anderes entfernen.Dann oben auf Datei gehn und speichern,fertig

ES wird ein ausführliches Video geben von exit wo euch das schritt für schritt erklärt von anfang bis ende.


(((((((((((((((((((                    instalation des Mods        ))))))))))))))))))))))))))))

1) download the Mod
2) den Mod entpacken
3) Die 2 Zipdateien in den Modsordner schieben
4) der gelbe Ordner (globalMarket) kommt da rein wo euer Modsordner sich befinden. (siehe Bild)
sieht dann so aus bei euch;

globalMarket
mods
music ........

5)Dann euer Spiel öffnen und den Globalmarkt kaufen und plazieren.
Wichtig: das Spiel speichern und beenden .Aber bevor ihr neu startet öffnet den gelben Ordner  (globalMarket)
 und sucht die datei; Global_Market_Client.exe ,doppelklick mit der mouse, da öffnet sich eine tabelle wo ihr den aktuellen Stand der früchte seht,was in dem markt angeboten wird.
die tabelle offen lassen und in euer spiel gehn.

WAS WICHTIG IST: DER CLIENT MUSS IMMER IM HINTERGRUND GEÖFFNET SEIN; DA SONST DER MARKT NICHT FUNKTIONIERT. Wenn ihr in den Markt einen Anhänger abkippt, wartet 5 s dann den nächsten anhänger rein kippen.

das war es.




SUPPORT wird es nur im Discord geben.   https://discord.gg/5FeymYe

Es ist untersagt diese Version zu verändern,oder in einer anderen Art und Weiße wo anderst Hochzuladen.
Wer seinen Globalmarkt betreiben möchte nimmt die Orginaldatei von balu,und macht sich den selber.

Herzliche Grüße wingi,Deejay,Susi 29



Credits
Basis Modersteller: Balu_AutoDrive>>>>>>>>>>>>
Neue Version:                       |
Multifruit, Chatfunktion  eingeschränkt, Client autoupdate, u.s.w.
Programmiert von wingi
Gehostet und Serverpflege bei Deejay
Scriptunterstützung susi29
changes
10 Dec 16:26

Version 1.0.3a

Fruchtsortenupdate:

16 neue fruits
sugarCane crude_oil peat triticale schrot biogas butter hayPellets strawPellets earth soil yoghurt biodiesel...

Fehlenden Eintrag korrigiert.Sorry Leute

09 Dec 21:26

Version 1.0.3

Fruchtsortenupdate:16 neue fruits

sugarCane crude_oil peat triticale schrot biogas butter hayPellets strawPellets earth soil yoghurt biodiesel whisky rhum chickenFeed

24 Sep 17:18

Version 1.0.2

Neu dazugekommen;

Ein kleineres Verkaufshaus,für die Spieler wo weniger platz haben auf ihrer Map.

Es ist wichtig,NUR EINEN Globalstore zu bauen.Entweder groß oder klein.

Also wer das etwas kleinere Silogebäude nimmt, erst das andere verkaufen (sofern es schon vorhanden ist auf der Map), und das neue gebäude dann aufstellen speichern, game schließen. Client starten und dann game neu starten

Das Savgame kann behalten werden.

Neue Früchte dazugekommen.

fruitwünsche von usern noch zugefügt
tomaten, zwiebeln, rotkohl, weißkohl, hirse

17 Sep 16:58

Version 1.0.1

Neu dazugekommen;

1)Ballenverkauf hinzugefügt.
ihr könnt nun auch ballen verkaufen.

2)Tierverkauf hinzugefügt
Ihr könnt eure Tiere da verkaufen und kaufen.Aber nur mit dem Trailer möglich.
http/marhu.net/phpBB3/viewtopic.php?t=6279

3)chat neu,
ihr könnt nun längere Sätze schreiben,und das chat fenster bleibt nun 15 sek auf.
4) Markt überarbeitet.

5)Texturfehler beim kompost behoben.

6)Neue früchte hinzugefügt.

straw wheat barley rape grass_windrow dryGrass_windrow forage silage potato sugarBeet woodChips chaff grape fuel apple rye grape fuel apple compost oat digestate lime liquidFertilizer kalk cow pig sheep honeymilk honey tobacco hops flour cherry hmilk malt ccm ccmraw cookingOil carrot spelt sugar

7)Es ist auch für singleplayer möglich den zu benützen ,vorausgesetzt ist eine I net verbindung mit den client.
Files

Do you think this mod should be featured?
}