Yard with cowshed and willow beta
V 2.0 mod for Farming Simulator 19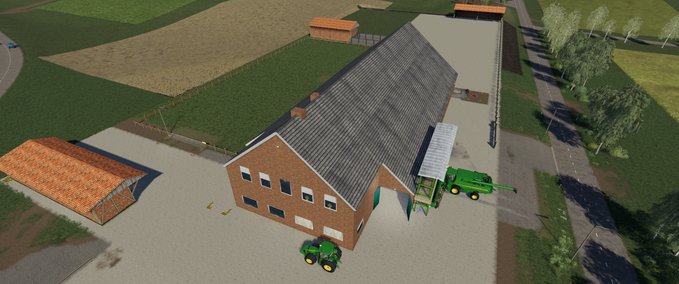 description
featured
Hello Ls community,
Here is my new first mod from Ls 19!
Yard with cowshed and willow beta
Price: 150000 €
Lights installed
signposted
It is still beta because I do not know who it runs
It fits best on the Felsbrunn as a farm maneger!

Load a thumbs up there if he pleases you
Mod can be shared
I wish you much fun with this mod !!
Credits
Version 2.0 ist da aber immer noch beta da so eine grosse Nachfrage da ist wollte ich euch nicht warten lassen !
Ich bedanke ich mich für die RIESEN GROSSE Nachfrage nach diesem MOD und für das Tolle FEEDBACK ! 
Lasst viele DANKSAGUNGEN da !!!
Modell: Mein eigendes !
Textur: 50 zu 50 Giants - meine(Thunder01)
Script: Keine
Idee / Konzept: Grösseren Kuhstall die standart waren zu klein
Tester: Rhino1969
Sonstige: 
changes
29 Nov 14:55

Version 2.0

Hof vergrössert. Lichter verbessert. Deko usw

24 Nov 18:54

Version 1.0

Do you think this mod should be featured?
Unterstütze den Entwickler!
Jetzt mit PayPal spenden
}