0 Downloads today
73,666 Downloads total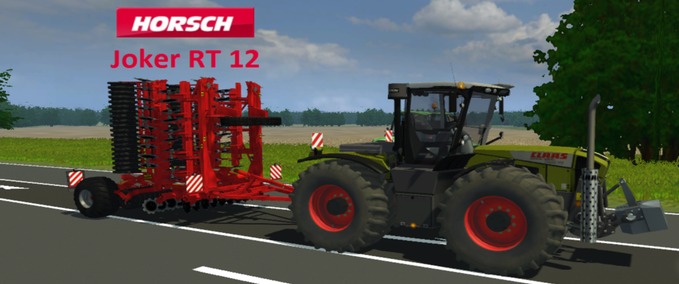 Horsch Joker12rt v 2.0
Here we have for you a brand new 12RT Horsch Joker. Ideal for large areas.
The engine was completely rebuilt and animated 1:1. The weight and power requirement is reduced for smaler tractors from 260 HP ( with counterweight )
It is built with one hitch, there you can attach Optipacks for a better soil-quality ( the Optipacks are coming march 2013 )
Power requirements: from 260 hp (360 hp real)
VRAM: 9.95MB
Poly: 38612
Have fun testing, whom it pleases, thank Rate / / remember watching!