Horsch Leeb PT 280
V 1.15 mit SectionControl mod for Farming Simulator 19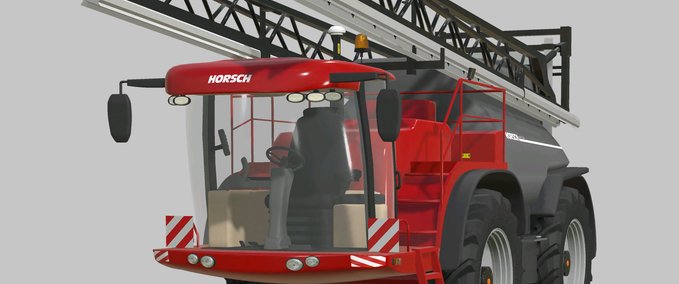 description
Horsch Leeb PT 280 for the LS19
working width: 36m | price: 285000€ | tank volume: 8200l | working speed: 15km/h | 285hp
2 different steering modes: front wheels only and all-wheel steering
2 different wheel configurations: Michelin and Trelleborg
Compatible with SectionControl: 11 sections
ATTENTION: This mod is an early version. All important functions are available, but there are some things which have to be improved.
changes
10 Jan 17:08

Version 1.15 mit SectionControl

- Radnarben korrekt eingefärbt
- SectionControl auf neue Version aktualisiert, um Fehler zu vermeiden
- kleinere Bugfixes
- Sitzkamera-Federung entfernt (um Standardspiel zu entsprechen)
- fehlerhafte Warntafeln entfernt

19 Dec 18:17

Version 1.1 mit SectionControl

- Dashboard-Display hinzugefügt
- vollständige Überarbeitung der Beleuchtung und Hinzufügen vieler neuer Lichter
- neue Kabinendach-, Kabinenboden- und Tankmodelle
- zahlreiche Bugfixes und kleinere Anpassungen

05 Dec 18:38

Version Alpha V1.0 mit SectionControl
Empfehlungsrate
-/-
noch nicht genug Stimmen
Do you think this mod should be featured?
V Alpha V1.0 mit SectionControl
V 1.15 mit SectionControl
}