Humbaur
V 1.3 mod for Farming Simulator 17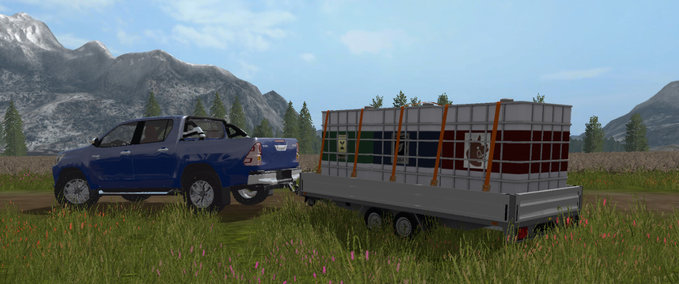 description
featured
So Love Com,
Here I have a beautiful Humbaur Trailer for you.
I made the pendant from LS13 for ls 17 finished.
The Urmodder'm not I but Pedeo. Unfortunately I could not get to ask for permission to question him.
He should contact me Fals he sees it please.
So now for the mod.
-LS17 lighting
-Spanngurte faded
-Planken And the tarp can be opened. Planks have Collision.
Blanke Links Open / Close: numpad 7
Blanke law Open / Close: numpad 9
Blanke back Open / Close: numpad 8
Plane Links Open / Close: ALT + Numpad 7
Plane Right Open / Close: ALT + Numpad 9
Plane back Open / Close: ALT + numpad 8
Since it is still a beta will certainly appear or some enhancement Enhancements.
Now I wish you much fun with these trailers.
IT IS FORBIDDEN THIS MOD CHANGED AGAIN AGAIN UPLOAD!
Credits
Modell: Pedeo
Textur: Pedeo
Script: Gaints/Sven777b
Idee / Konzept: 
Tester:
Sonstige: Ingame LS17: Freakyman/ Feuerlocke68
changes
23 Nov 16:31

Version 1.3

-Planen Aufbau Kaufbar nicht mehr zuschaltbar
-Objektattacher eingebaut hält jetzt auch Fahrzeuge fest
-Reifen Auswahl hinzugefügt

21 Nov 13:23

Version 1.2

-Fehler mit Stützrad behoben
-Einblendbarer Planen Aufbau
-Anhänger etwas verbreitert und verlängert
-Beleuchtung erweitert
-Stabilität verbesstert

20 Nov 01:24

Version 1.1

-Plane und Aufbau entfernt
-Auffahrrampen Hinzugefügt
-Stabilität verbessert

18 Nov 21:41

Version 1 Beta
Do you think this mod should be featured?
}