Icar Bazzoli IB9800
V 1.0.0.1 mod for Farming Simulator 17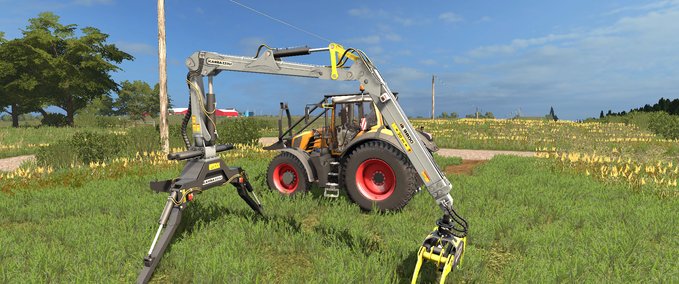 description
featured
Hello farming friends, I present my forest loader of Icar Bazzoli, an Italian company specializing in this.
 14/04/20018 change log:
Addition washable texutur;
Added support for JD7 R
The mod is high definition, fully animated, usable only with my Fendt Vario 800 S4 !!
link: https://www.modhoster.de/mods/fendt-vario-s4-800-series
I announce that with these my utlime mod for FS, my withdrawal from Farming Simulator. I do this, to devote myself only to CNC modding, which I think is a better world!
The log file is clean both local and MP .
WARNUNG
Prohibited any use of components and sharing of mods (texture-i3d-sounds);
The scripts belong to the legitimate authors and to their use read the conditions contained therein and always quote the authors!
Dieser Mod ist nur auf Modhoster.de erhältlich und können nicht in anderen Foren zum Download angeboten werden. Keine Aktien über die Veränderungen jeglicher Art!
This mod is only available on Modhoster.de, and may not be offered on other forums for download. No shares on the changes of any kind!
Is forbidden to change download link!!!
Ist verboten, Download-Link ändern!!!
E' vietato cambiare download link!!!

Icar Bazzoli IB 9800 TR FS17 Version Ago-modding is licensed under a Creative Commons Attribuzione-Non commerciale-NoDerivatives 4.0 License internazionale . 
Based on a work at https://www.facebook.com/ago.systemtech . 
Permissions beyond the scope of this license may be available at https://www.facebook.com/ago.systemtech
Credits
Modell: Ago-modding
Textur: Ago-modding
Script: Ago-modding
Idee / Konzept: Ago-modding
Tester: Ago-modding
Sonstige: 
changes
14 Apr 19:15

Version 1.0.0.1

Added version for JD7R series;
Added washable textures

19 Feb 21:08

Version 1.0.0.1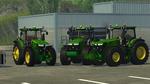 Do you think this mod should be featured?
Unterstütze den Entwickler!
Jetzt mit PayPal spenden
}