IMT 533 ploughingspec
V 2 old MP mod for Farming Simulator 2011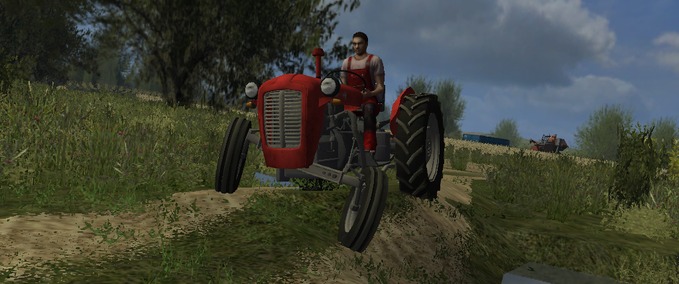 description
I have permission to upload from the tractor: 
Wednesday 26 September 2012, 16:22 hours Gregor 96 
If you did not repaint it you can upload it ... 
and plesae do not forget to write whos first version of author. kicked out "manual ignition" as this have caused many troubles and all the unnecessary files. Driving characteristics are close to real tractor. Not fast nor too strong, because it only has 33hp ... Max speed 16 mph I can pull a trailer of 30 tons as it has 150 hp ... I grew up with this tractor so I wanted to share it with you. The author is the same as in version 1, I just did edit. thank everyone for your understanding. 
Credits
author: Old Tractor Team SLOVENIJA
edit: URSUS-C360
changes
26 Sep 17:20

Version 2 old MP
Files
checksum:
1486c77c98d44b9f318145d58ba306f5
Version:
2 old MP
multiplayer ready?
no
Author:
Old Tractor Team SLOVENIJA
price in shop:
533 LS
name in shop:
IMT 533
description in shop:
Traktor je izdelala Old Tractor Team SLOVENIJA
http://oldtractorteam.weebly.com/

Empfehlungsrate
-/-
noch nicht genug Stimmen
Do you think this mod should be featured?
}