John Deere 1947 Model A
V mod for Farming Simulator 2011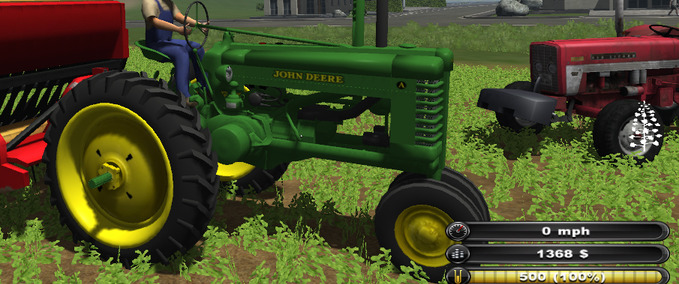 description
This is a replica 1947 John Deere Model A created by myself. I made this model for fun and for a challenge. I decided to share it with everyone. This mod is LS2011 ready and without logging errors so far. Please feel free to PM me if you have any errors or issues. This is not a big diesel! It's a 2 cylinder engine with top speed of 14 mph.
Credits
Author: KaosKnite
Author of Motor Ignition specialization: Templaer - @modified by Assassin & BoneCrusherXes
images

Empfehlungsrate
-/-
noch nicht genug Stimmen
Do you think this mod should be featured?
}