1 Downloads today
1,868 Downloads total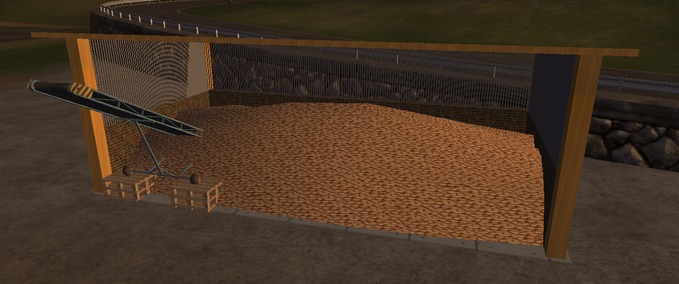 Potato warehouse with conveyor belt v 1.0
Hello.
I built a potato warehouse here with a conveyor belt.
Potatoes can be dumped directly in front of the hall and the
Conveyor belt to be loaded onto a trailer.
Maxfüllstand is 500,000. This can be changed in the GE.
The hall will be built on the GE in a map.
Since this is my first mod, I ask for criticism and / or suggestions