Kinze 1050 Grain Cart Pack
V 1.0 mod for Farming Simulator 2013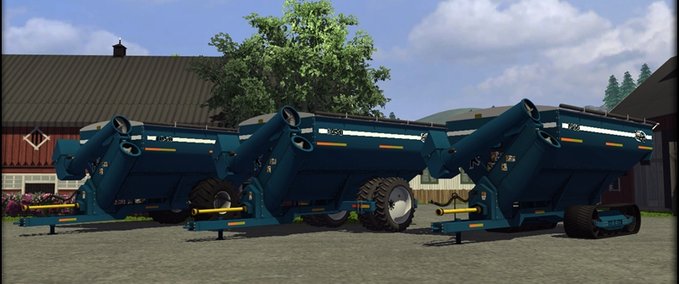 Credits
Model and Texturing—Rafael Zanella, Julian 11
Scripting—Sivy, Rafael
Pictures—XTRMZ, Dancanman, Seriousmods
Testing—Discoade, Rocketman, Seriousmods, Dancanman, TessFarms, and Others
Files
checksum:
bfab889e3bd57dda112c5bca4943f853
Version:
1.0
multiplayer ready?
yes
Author:
SMW Modding/Modding Unlimited
price in shop:
78000 LS
name in shop:
Kinze 1050 RowCrop Grain Cart
description in shop:
SMW presents: Kinze 1050 Grain Cart, for transport your production.
Credits:
Model/Textures:Rafazr
In-game:Sivy
Especial thanks: All members SMW Modding, Julian11 BBM for repair texture, and SeriousMods.

Do you think this mod should be featured?
}