Komatsu 941 Wood Harvester
V 1.0 beta mod for Farming Simulator 15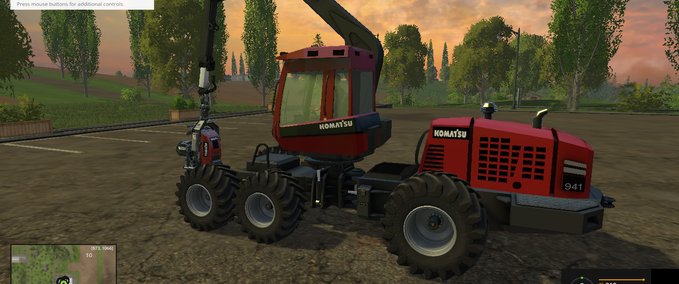 description
featured
Hello!
Here is the first Komatsu 941 Wood Harvester Beta version! The new future from the Wood Harvester Family! I do not want to talk to much! Just look at him! :)
Before someone tell me it is has some proplem, I know all of them! But the Log file clean! Little miss and things need to do! But who cares! The next version will have all of them! So please enjoy!
It is on the standard like Ponsse!
-1:1 Scale like the Original size
-20Meter cut
-dirt
-and more!
Check it and see!
-no lights set!!!!!
Please DO NOT upload on another SITE! I will close the project, if someone use it if it is not need! Please respect The Modders! Thanks for everyone and I wish so much fun!
Any questions or something,then just write to me! So, See you later! :)
Credits
ZoltanMolnar and Giants!
changes
27 Apr 14:13

Version 1.0 beta
Do you think this mod should be featured?
}