Lemken 12/1200 Rubin compactor
V 3.0 mod for Farming Simulator 2011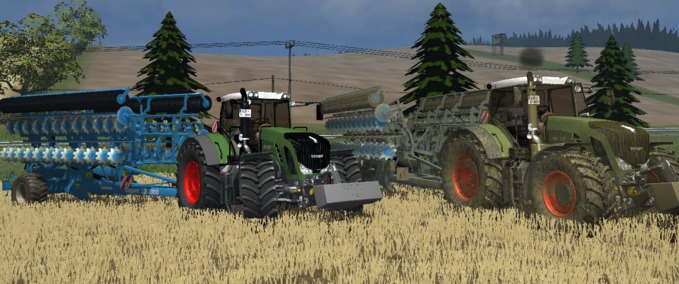 description
featured
UPDATE:  01.12.2013 V4
And here for you the Lemko 12/1200 Ruby V4 for LS13. This machine fits right on medium and large businesses.

 

 

functions:

- MP field boundaries detection

- Washable 3 hrs

- Ground particle system

- Adapted dust particle system color on dark floors -

- 1:1 12 meter working width

- No speed limit, would use it as 12-15 CBB

- 115.910Polys / 327.839Vertices / 164 Objects / 12.09VRam / zip Size 14.27MB


Known bugs V4:

- 2 slightly twisted cylinder bolts

- What do you still find

 

Here is the WIP thread about the Projetk:

http://www.modhoster.de/projects/lemken-gigant-1200-rubin-bybullgore

 

Have fun with the V4!
Credits
LS13 konvert
Bullgore & Upsidedown


LS09 & LS11
Modell + SP Script: xyzspain
Dirt, 1:1 Fix, Particle Systeme, Tuning: Bullgore
MP: Hummel
1:1 fin050808
changes
29 Jun 21:58

Version 3.0

LS11
Files
checksum:
68a8540c0187dceb8f3a62d8f8d485ec
Version:
3.0
multiplayer ready?
no
Author:
xyzspain/Bullgore/Hummel/Fin
price in shop:
86000 LS
name in shop:
Lemken_Gigant12
description in shop:
Lemken Gigant System carrier
Modell: 12/1000 Rubin9 and Kompaktor
Company:Lemken web:www.lemken.com
Modder: xyzspain, Bullgore, Hummel year:2010-12 polycount 120000


Do you think this mod should be featured?
}