Machine Shed - 100x50 (functional)
V 1.0 mod for Farming Simulator 17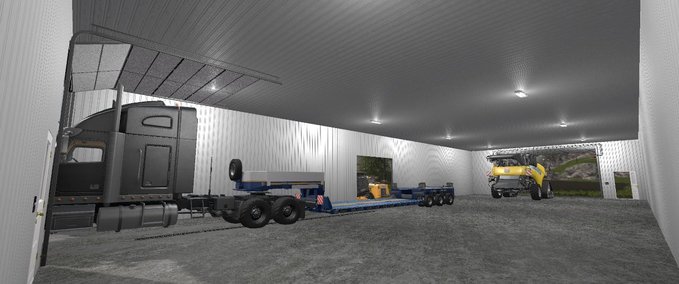 description
A metal shed for storing your equipment. High quality heavy duty steel construction. One hundred feet long and 50 feet across is adequate room to keep your machines safe and clean. With a powerful hydraulic lift door, the tallest and widest machines will fit. Automatic yard lights on both ends keep the yard bright when you need to put something away in the dark. With florescent lighting installed, a flick of a switch keeps you farming all night long!"

An animated placeable object. All doors and lights work.
Do you think this mod should be featured?
}