MB Trac 700-900 Final
V Final gefixt mod for Farming Simulator 19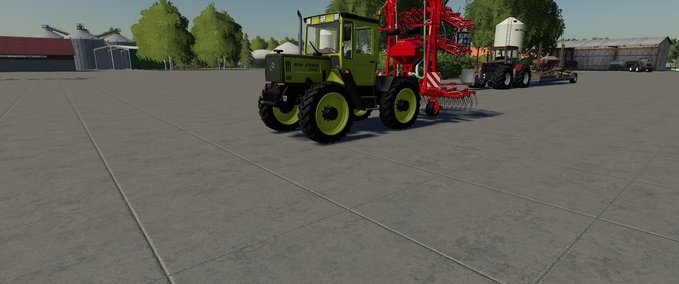 description
Make today the small series of MB Tracs available.
The basic model comes from Bremi456 (FBM Team).

The Trac is available as silver thistle and in original color.

Tire selection: Nursing tires and slightly wider road tires
Rims color choice
DH
forest cage
Front loaders
different engine configurations
Exhaust orginal and for freaks big pot

(not quite real)
This is a beta version, so not quite perfect. Become him by your comments / suggestions / criticism try to optimize.

Log is error free

RELEASE of Bremi456 is available.

!!! Mod may only be distributed with original DL-Link (Respects the work) !!!!

Credits
Modell: Bremi456 (FBM Team)
Konvertierung: Bert123
Hilfe: Temper22
changes
15 Jul 18:15

Version Final gefixt

Sorry, da haben sich wohl noch ein paar Fehler eingeschlichen, jetzt sollte er aber fehlerfrei sein.hmm

Also viel Spaß beim Zocken.

14 Jul 12:30

Version Final

gefixt wurde:
-Frontladerpositionsanzeige
-Nummernschild gefixt

Neu hinzugefügt:
- eine Reifenkofiguration mit Lemmerenzfelgen

04 Jul 20:56

Version 2.0

Konvertierung:Bertl123
Grundmodell: Bremi456
Sound: PeterAH
Feinschliff: PeterAH/Oldenfarm
Felgen/ Pendelachse: Oldenfarm
Hilfe: Temper22
Chromeauspuff: Olyerhenry

Ein Trac 700-900 aus dem Hause Mercedes Benz

Stelle heute die kleine Serie des MB Tracs zur Verfügung.

Das Grundmodell stammt von Bremi456 (FBM Team).

Dieser MB Trac hat folgende Besonderheiten:

Reifenwahl: Straßenbereifung, Forstbereifung, Terrabereifung,Pflegebreifung, Kommunalbereifung

Felgenfarbwahl: glänzend/matt

DH
Forstkäfig

Frontladerkonfigurationen: Aloe, Hauer, Hydrotrack, Orginal

Motorkonfigurationen

Auspuffkonfigurationen: Orginal, großer Topf, Klappenauspuff, Chromeauspuff

Animationen: Türen, Fenster, Frontscheibe, Heckscheibe, Dachluke, Motorhaube, Lüfter

Pendelachse

diverse XML anpassungen

neuer Sound mit RMT Eintrag (PeterAH)

und usw.....

Log ist fehlerfrei

FREIGABE von Bremi456 für das Grundmodel liegt vor.

FREIGABE für Chromeauspuff von Olyerhenry liegt vor.

FREIGABE für Sound von PeterAH liegt vor.

Nochmals VIELEN DANK für die großartige Unterstützung an PeterAH, Oldenfarm, Temper22

!!!Mod darf nur mit orginal DL-Link verbreitet werden (Respektiert die Arbeit)!!!!

29 Jun 20:57

Version 1.0.0

Hier nochmal ein Update von meinem MB Trac 700-900.

Ich habe versucht so viele Userwünsche wie möglich umzusetzen.

In dieser Version wurde folgendes gemacht:

-Forstreifen hinzugefügt

-kleinere Standardreifen hinzugefügt

-Reifenbreite gefixt

-Auspuff mit Klappe hinzugefügt (Gag)

-Aloe Frontladerkonsole hinzugefügt

-Farbfehler der Scheiben gefixt

-Fahrverhalten verbessert (fällt nicht mehr um)

-diverse Sounds hinzugefügt (Ankuppelsound, Blinkersound,...)

-Scheibenkonfigurationen gefixt im MP (Kontrollgruppen)

Ein besonderer Dank für seine großartige Hilfe geht an Temper22.

Durch seine Hilfe wurde folgendes geändert:

- realeres Licht

-realere Amaturenbeleuchtung

-Dateigröße verringert

-diverse Dekoelemente hinzugefügt

Viel Spaß mit dem Mod.

!!!wie gehabt, hochladen nur mit orginal DL-Link erlaubt!!!

25 Jun 20:32

Version 0.9 Vorserienversion

Hier ein Update von meinem MB Trac 700-900.

Habe versucht größtenteils Eure Wünsche umzusetzen.

Es wurde folgendes gemacht:
-Fenster animiert

-Türen animiert

-Frontscheibe und Heckscheibe anmiert

-verschiedene Scheibenkonfiguration

-Dachluke animiert

-Sound erneuert

- RMT eingetragen

- Leistung angepasst

-zusätzliche Reifenkonfigurationen

-Scheiben dunkler gemacht

Ich hoffe er gefällt euch:)

Viel Spaß damit

!!! Mod darf nur mit orginal DL- Link hochgeladen werden !!!

23 Jun 16:09

Version 0.0.9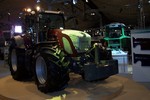 Do you think this mod should be featured?
}