My farm
V 2.0.0.5 mod for Farming Simulator 19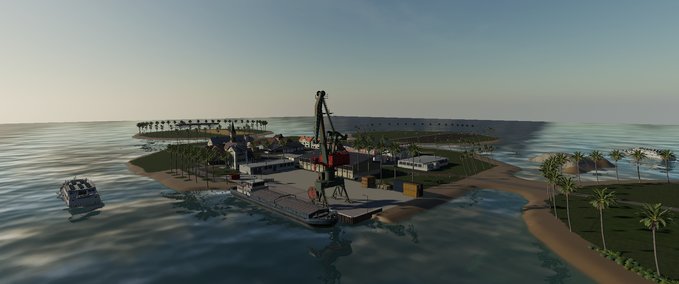 description
Foreword:
Welcome to my first map
this is still a beta version
so it can still come to mistakes,
which I do not hope, if you find a mistake.
so you are welcome to write it in the comments.

on a PDA have sprucht renounced, it does not give
but in the description I attach a card!

The log is clean with me!

The card is fictitious of me.

Description.:
 
My farm

A small world with 4 islands
You can sell everything on the main island
currently there are only standard fruits
What you can not sell, you can continue processing.
The other 3 islands are free, there are no buildings or forests
they are meant to create your own yard and fields.
Discord server .: avsJMt2

Viedeo link
https://youtu.be/uekFBEjjoMA
Continue to give desired, but only via the original modhoster link
Credits
Modell: Gaints
Textur: Gaints
Script: Gaints
Idee / Konzept: Farmer Horst
Tester:
Sonstige: 
changes
14 Apr 12:30

Version 2.0.0.5

Viehhandel Tierkauf fehler behoben
Transportmission fehler behoben
Leute laufen in der Luft bei Getreidemühle
Einfache PDA zugefügt
Startfahzeuge wieder zugefügt

07 Apr 17:57

Version 2.0

Update 2.0.0.0

Transport Missionen
3 neue Felder
Diverse kleine Deko Arbeiten

Danke an DeQX für die tolle unterstüzung
bei den bau der map

01 Apr 15:59

Version 1.0

Hafen gebaut,
Veraufstellen angelgt für Wolle
Verkauf an Hafen und Viehhandel
Diverse kleine Deko Arbeiten

Startfahrzeuge zugefügt!

27 Mar 17:59

Version Beta
Files

Do you think this mod should be featured?
Unterstütze den Entwickler!
Jetzt mit PayPal spenden
}