Merano
V 1.0 mod for Farming Simulator 2013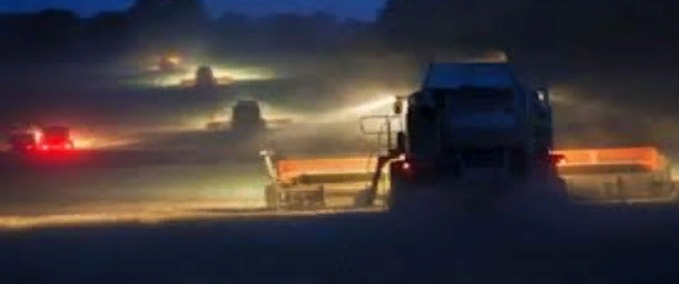 description
Nach sehr viel bedenken dachte ich mir das könnet euch gefallen Das ist eine Map von mir aus LS11 Vieles ist gleich ,vieles wurde verändert.
Die Map hat hüglige sowie vertiefte Helfergerechte Felder
Auf der Map git es Rinder-Pferde-Schweine-Kühe und Schafe Es gibt einige Verkaufstellen und mehr! Man sollte sich das mal anschauen denn es heist nicht umsonst Spiel-Spaß-Spannung. Diese Map macht Log fehler die sich aber nicht wiederhollen werden.
Es wurde am Kuhof und auch sonst für Plazierbare Obiekte PLATZ gelassen Wasser ist am Kuhof für die Kühe die ihr trenken solltet.
DAS IST WICHTIG Es sind 3 verschiedene Grässer vorhanden aber nur das mit den Weißen blühten kann gemäht werden Das Gras mit den Gelben und den Roten blühten kann NICHT Gemäht oder GERUBERT werden so bleibt das Gras an den Feldrändern immer da
Verkaufstellen sind!
Bahnhof
Mühle
Pizza
Zuckerfabrik
Kartofelfabrik
Rapsfabrik
Brauerei
Gärtnerei Gülle-Mist-Gras
Landhandel
Sinnerei Wolle
Pferde Schweine
Rinder Gras und Heu
BGA
Ballen und Strohverkauf
Die sachen die nicht im PDA erscheinen wurden bei den Verkaufsstellen aufgelistet alles andere ist im PDA Der Milchlaster und der Verkehr läuft auch
Sie besitzen 6 Felder siehe PDA große Nummern und Wiese 3-4-5- im PDA gekenzeichnet mit W3 W4 W5
Im PDA auch enthalten die Preise der Felder Es gibt 28Felder und 2 Wiesen die sie kaufen müßen Preise liegen von 220.000 bis 1.700.000 umgerechnet ist das 1ha = 100.000
Es gibt 1 Haubthof wo sie auch Gras Heu und Stroh abladen können das sie dann am Kuh-Pferde-Schweine-Rinderhof mühelos endnehmen können.
Ich bedanke mich bei allen deren Teile ich verbaut habe!
Besondere dank geht an Wolfgang Schlumpf Harry Aldbauer Bauer Andreas ohne die ich einige sachen nicht machen konnte.
Sehen sie selber was man noch machen könnte. Wünsche oder Vorschläge wie immer an mich Per PN - werde versuchen alle zu erfüllen wenn es geht.
MFG Walter
Es darf nur der Original Download Link benutzt werden !!!!!
Diese map darf ohne Erlaubnis nicht wo anders Hochgeladen oder verändert werden .
It may only be used the original download link!!
Credits
Niemand
Files
| | |
| --- | --- |
| checksum: | bea9a51641663e3e8aa1dd8c7b8f7765 |
| Version: | 1.0 |
| multiplayer ready? | no |
| Author: | Walter |
| price in shop: | LS |
| name in shop: | Meran |
| description in shop: | Meran |

Do you think this mod should be featured?
}