Milk Trailer Water Trailer
V 5.0 mod for Farming Simulator 2013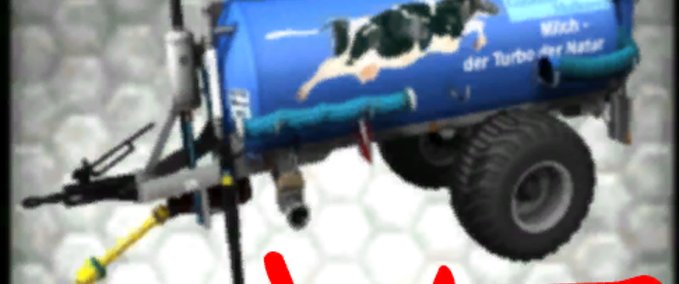 description
featured
Soo here is the V5 the trailer now you can bring water to the animals.
new features:
Water can be offload to the tube and the tube (see pictures)
Water can be from wells, recharge lake etc and in the water trough ( http://www.modhoster.de/mods/cowwatermod--2 ) unload
There a few new scripte were installed that you can hide the pipe and the hose and auf-/abbauen (see pictures)
The log is clean! (See picture)
Mfg. spit
Credits
Das ist die v5 des trailers
Files
checksum:
530157232f9dabc3d371ed13cba6c366
Version:
5.0
multiplayer ready?
no
Author:
Marhu/edit:Spucke
price in shop:
8760 LS
name in shop:
Milchtransporttank
description in shop:
Die 1. Funktion: Man kann Wasser vom See oder von einem Brunnen holen und vom "Cow Water Mod" bei den entspechenden Stellen abladen.
Die 2. Funktion: Damit kann Milch von den Kühen bei der Molkerei verkauft werden (an den selben Positionen an den der Mi

Do you think this mod should be featured?
}