0 Downloads today
15,219 Downloads total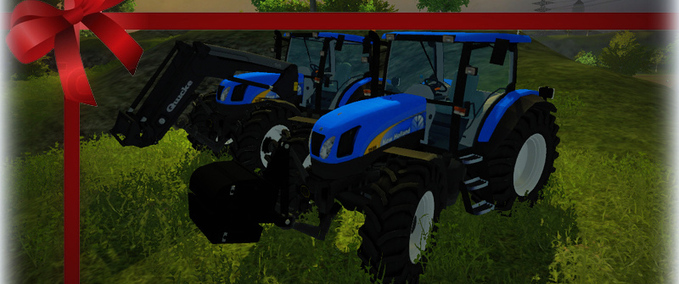 New Holland TS135A Pack v 1.0
! This mod may only be posted on: www.ls-maxmods.com, www.fs-uk.com and www.modhoster.de !
I DON'T WANT TO SEE THE "TRACTOR PACK" ON OTHER SITES – Without permission by www.ls-maxmods.com
Description of the tractor.
The New Holland TS 135A pack is a nice little pack with a NH TS 135A, a NH weight, a NH TS 135A (ready for a frontloader) and a Quicke frontloader.
The pack was original build for the LS11 game, but Team ErikDK Modding (now "MaxModding"), who was one of the guys who built the tractor, decided that the tractor should come out for Xmas 2012.
The TS tractors are further built from the New Holland T6030, by Kaziu1551 and Kara$, with a lot of improvements. Many will maybe mean that the tractor is from "Profram", but that's not right. The tractor is actually built out from the Deutz L720 (tractor from LS11) and has nothing to do with "Profram".
-The tractor will get a new version with some new improvements soon!
Thanks for your download, hope you like the NH.
//ErikDK – MaxModding / www.ls-maxmods.com