Old Times
V 3.1 mod for Farming Simulator 2011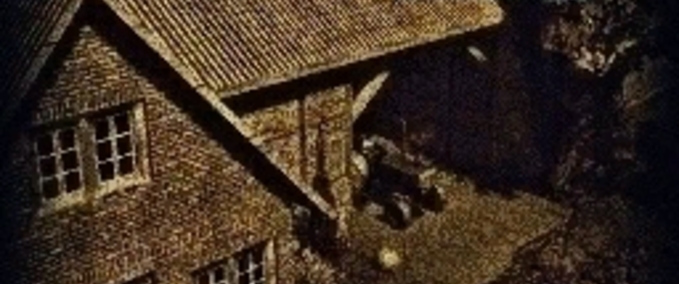 description
featured
Und hier nun  die Old Times V3.1!
Vielen Dank noch mal an LamboR8.270 & lex523!!!
Zur Map:
-Es sind wieder ein paar mehr Details dazugekommen.
-Die Wachstumsphasen wurden angepasst.
  Gerste, Weizen, Raps = 30 Minuten pro Wachstumsphase. Von der Aussaat bis zur Reife also 1 1/2 Stunden. Mais, Kartoffeln und Zuckerrüben = 45 Minuten pro Wachstumsphase. Von der Aussaat bis zur Reife 2 Stunden und 15 Minuten.
-Auf der Kuhweide steht ein neues, funktionierendes Fahrsilo.
-Die Molkerei befindet sich jetzt dort, wo die Burgruine war.
-Es wurde eine eigenständige Verkaufsstelle für die Kartoffeln hinzugefügt. Diese wird im PDA als "KV" angezeigt.
-Der Hafen wird nur noch ein mal im PDA angezeigt.
-Es wurde eine kleine Gärtnerei hinzugefügt, bei der ihr Gras & Häckselgut verkaufen könnt.
-Fußgänger gehen jetzt auf der Insel spazieren
-Der Hafen wurde komplett überarbeitet
-Multiplayer: Ja!
Um die Preise der zusätzlichen Früchte im PDA sehen zu können, wird der PDA -Mod benötigt:
http://www.modhoster.de/mods/pdamod-workersandmultifruit
(bitte die Beschreibung vom PDA-Mod lesen!)
Fruchtsorten:
-Standard
-Kartoffeln
-Rüben
-Sonnenblumen
Die Map hat keinen Verkerhr. Die Milch muss selbst abgeholt und verkauft werden! Dazu benötigt wird der der Milchmod: http://www.modhoster.de/mods/milch-mod-by-acert
Es müssen KEINE Trigger in die Map eingebaut werden!!!
Aus dem Milchmod wird NUR die "MbB_Fruits" -Zipdatei benötigt, die in den Modsordner verschoben wird! Und natürlich der entsprechende Anhänger. Z.B. der http://www.modhoster.de/mods/hw80-milchfass--2 von TheSecredLife, oder der aus dem MilchMod.
Die Map ist natürlich immernoch für die kleinen bis mittleren Maschinen gemacht.
Und noch mal ein Dankeschön an lex & Lambo für die vielen Tipps, Tests, Vorschläge, Anregungen und Screenshots!
Ich wünsche euch viel Spaß,
Gauroth.
Es ist nicht erlaubt, die Map oder Teile davon ohne Zustimmung zu veröffentlichen!
It is not allowed to publish the map, or parts thereof without permission!
Credits
Alter Wassertank: Der Deutz Fahrer
Low Poly -Bäume: Suzi & unbekannt
Bauernhaus: Dennis Busch
Steinbrücke: LU-herzberg
Kleine Brücke: blackburner
Häuserpack: vwkutscher
Altes Doppelfahrsilo: tobsel88
Fachwerkgebilde: Froggy88
Fachwerkscheunen: Katuso
Farmanimals: Maxter
Ferme: unbekannt
Gülletank: Daniel00
Hecken: spider100
Heckenrosen: spider100
Hofmauern: Andi 939
Hofpack: Unbekannt
Milchannahme: firststep
Silo: Dennis Busch
Stodola: Kosa
Sturmkiefer: Unbekannt
Wallset: blackburner
Steinmauer: Bigfarmer145
Fabrik: Warm Lamb
Teichplane: LamboR8.270
Holzstapel: variofuchs
Holzfass: iMarwin
Konvertierte LS09 -Gärtnerei: Lex523
Binnenschiff: himmi
Files
| | |
| --- | --- |
| checksum: | c9745307482e1da55f88f61417195350 |
| Version: | 3.1 |
| multiplayer ready? | no |
| Author: | GIANTS Software GmbH |
| price in shop: | LS |
| name in shop: | Old Times Map V3.1 |
| description in shop: | Old Times Map V3.1. |

Do you think this mod should be featured?
}