0 Downloads today
5,767 Downloads total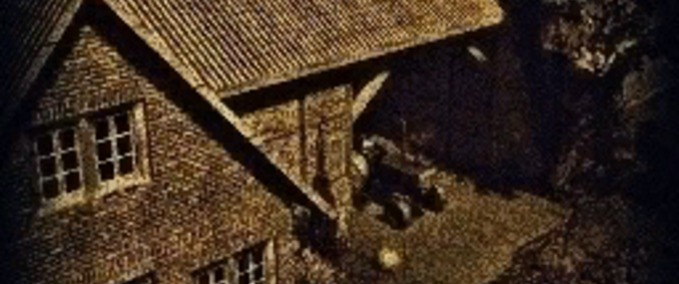 Old Times v 3
Und hier nun endlich die Old Times V3!
Dass die Map nun nicht mehr abstürzt, haben wir "LamboR8.270" zu verdanken! ER hat den/die Fehler aufgespürt, mir mit Rat und Tat zur Seite gestanden und auch sonst hilfreiche Tipps gegeben! Danke, Lambo! Und ein Dankeschön auch an lex523, für´s Mithelfen bei der Fehlersuche, für die zahlreichen Tipps und für die richtigen Trigger & Modelle!! :-)
 Zur Map:
 An der Map hat sich nicht viel verändert. Es sind nur noch ein paar kleine Details dazugekommen.
  Die Milchpreise wurden angepasst. Der Teich auf dem PDA wurde angepasst (wird nicht mehr als Rechteck angezeigt.) Der Misthaufen funktioniert jetzt einwandfrei. Und natürlich gibt es keine Abstürze mehr, wie sie in der V1 noch vorkamen ;-)
Es ist jetzt auch wieder möglich, mit dem Anhänger aus dem DLC4 Getreide aus den Silos zu entnehmen.
lex523 und ich haben die Map einige Tage im Multiplayermodus getestet. Es gab keine Probleme.
 Um die Preise der zusätzlichen Früchte im PDA sehen zu können, wird der PDA -Mod benötigt:
 http://www.modhoster.de/mods/pdamod-workersandmultifruit
 (bitte die Beschreibung vom PDA-Mod lesen!)
 Fruchtsorten:
 -Standard
-Kartoffeln
 -Rüben
 -Sonnenblumen
 Die Map hat keinen Verkerhr. Die Milch muss selbst abgeholt und verkauft werden! Dazu benötigt wird der der Milchmod:
  http://www.modhoster.de/mods/milch-mod-by-acert
 Es müssen KEINE Trigger in die Map eingebaut werden!!!
Aus dem Milchmod wird NUR die  "MbB_Fruits" -Zipdatei benötigt, die in den Modsordner verschoben wird! Und natürlich der entsprechende Anhänger. Z.B. der http://www.modhoster.de/mods/hw80-milchfass--2  von TheSecredLife, oder der aus dem MilchMod.
Die Map ist nach wie vor kleine bis mittlere Maschinen gedacht. Mit den großen wird es eng! ;-)
 Ein Dankeschön an Hupe1234 für die leere Map!
Und noch mal ein Dankeschön an lex & Lambo für´s Testen der Map!
 Ich wünsche euch viel Spaß,
 Gauroth.
 Es ist nicht erlaubt, die Map oder Teile davon ohne Zustimmung zu veröffentlichen!
 It is not allowed to publish the map, or parts thereof without permission!