Osina
V 1.0 mod for Farming Simulator 17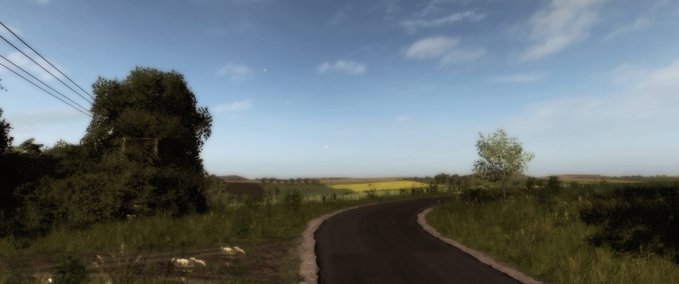 description
!!! Be sure to read to the end !!!
>>>> That is, after about a year time, you seem to Osina V1 card !! :)
>>>> The picture is based on a real village and country bordering the province. Lower Silesia and Opole, near my village. :)
The card laid all his heart and devoted hundreds of hours to reproduce it best, which I have in about 85% because businesses that are on the map are not available, there are normal houses. I have a few things also from each other. :)
>>>> So, after a short introduction time for the description of the card: D
It has:
- Two playable farms, focused on animal production or cows (pigs, unfortunately not because I did not have too much where to look for), the second plant.
- purchase of grain on the old state farms sculptures, (a certain type of grain sold in another building)
- purchase of animals also PGR sculptures
Kanty with machines and operating equipment reset
- 46 fields ranging in size from a few acres to about 5 acres of meadows and 3 (unfortunately they are not purchased)
- As I unbelievably depicted area of ??Lower Silesia mentioned on another map, will not :)
- Mod Sieczka
- Doors and gates open with the mouse
- Lamps on the button
- The possibility of storing grain in one of the halls on the farm with "Binami"
- And much more about what we convince ourselves :)
Credits
Idee / Konzept: Didek96
Tester: Didek96
Files
| | |
| --- | --- |
| checksum: | 5186dc824322b7f0b59dae7adb276d12 |
| Version: | 1.0 |
| multiplayer ready? | yes |
| Author: | Didek96 |
| price in shop: | LS |
| name in shop: | Osina v1 |
| description in shop: | Niesamowicie odwzorowany teren Dolnego Slaska czeka na Ciebie |
Do you think this mod should be featured?
}