Papenburg Map
V 1.0.0.4 mod for Farming Simulator 22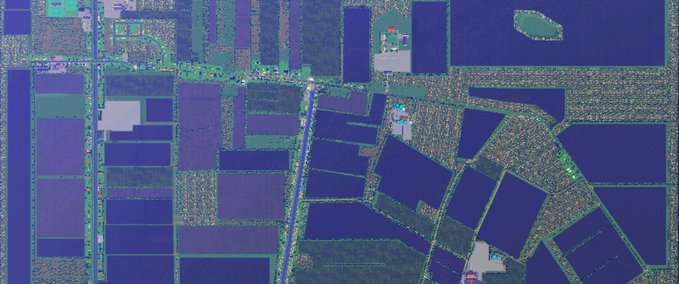 description
Jo mai, ham we denn schon Weihnachten?
Jimkerk Presents
Papenburg Map
Here with I put you my Papenburg Map zur verfügung.Sie is not quite Final. But when is ne map that ever.
Features
-4 fields map
-96 fields from 1- 87 Ha much arable land, grassland and forests
.
-119 plots hectare price 25000€
- over 200000 trees
-Extensive field and path system
-Many free areas for farms and productions
-Basic supply of main outlets. Including grain mill, grain store, bakery, cheese factory, dairy and sawmill
.
- not finalized yet!!!! way system splines for auto helper...free ride possible.But not yet perfected
I haven't put any launch vehicles yet
.
There will be updates every now and then in the coming weeks and months. So be patient.
There are small warnings but the map runs astrein and has been extensively tested. If anything is seen, please picture and coordinates with pn to me
.
Habt fun
Credits
Modell:Giants, Jimkerk
Textur: Giants,Jimkerk
Script: Giants ,Jimkerk
Idee / Konzept: Jimkerk
Tester: Satt
Sonstige: 
changes
13 Jan 14:18

Version 1.0.0.4

Changelog 1.0.0.4

-weitere Hecken entfernt

-Punkerhäuser ersetzt

-Foliage und fillplanes vorerst wieder rausgenommen

-Nightlight2 error gefixt

-Terrain getauscht - Franz terrain -

-Steine sind jetzt drin

-Map grösse nur noch 757MB

kein neuer spielstand erforderlich!!!!

04 Jan 14:22

Version 1.0.0.3

1.0.0.3 changelog:

?-unter feld 23 Bäume,hecken und büsche entfernt

-verbindung zu feld 25 geschaffen unten rum.

- einige unschöne sachen korrigiert(geländeanpassung)

-mögliches fahren von feld 22 bis 28 durch einge entfernte hecken.

-ein paarschwebende bäume korrigiert.

Wichtig : um das Update zu aktivieren folgende dateien aus eurem Savegame löschen : densityMap_fruits.gdm / terrain.lod.type.cache / terrain.nmap.cache / splitShapes.gmss / terrain.heightmap.png

Dadurch ändern sich aber euren felder wer das nicht will spielt so weiter

21 Dec 17:10

Version 1.0.0.2

-Bäume schweben nicht mehr

16 Dec 23:32

Version 1.0.0.1

- 90 % der hecken sind raus und werden durch büche ersetzt. is aber noch nicht fertig

- helfersplines auf den brücken(fehlen auch noch ein paar)

´-alle alten bäume durch neue ersetzt. kann sein das einige schweben.

-shader ersetzt bzw auf neue update angepasst

12 Dec 12:18

Version 1.0.0.0
Files

Do you think this mod should be featured?
Unterstütze den Entwickler!
Jetzt mit PayPal spenden
}