Forstbaeume
V 1.0 mod for Farming Simulator 15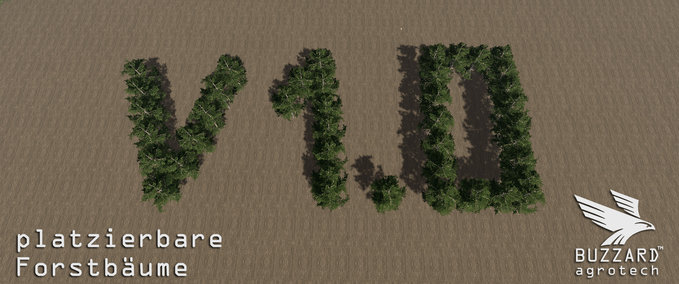 description
featured
Hy guys,
Kirk and t0xic0m have pointed out to me that there is a need for placeable forest-trees!


-> Here is the pack:
- Forestry trees in 4 different heights without cost or maintenance - just place them and start working!
- All the trees are ready for chain saws and harvesters!
- For an interesting little forest you need about 2 minutes!

Daily updates of our virtual LS-world are found at:
https://www.facebook.com/Agragservice
minor updates and tips on my mods are mostly here:
https://www.facebook.com/pages/BuzzarD-agrotech/666938626759764
Thanks also to the times Modhoster team for the quick updates if something happened a mistake!
buzzard
Credits
- basiert auf dem Schadholzmod
images

Do you think this mod should be featured?
}