Ravensbergerland
V 1.0 mod for Farming Simulator 22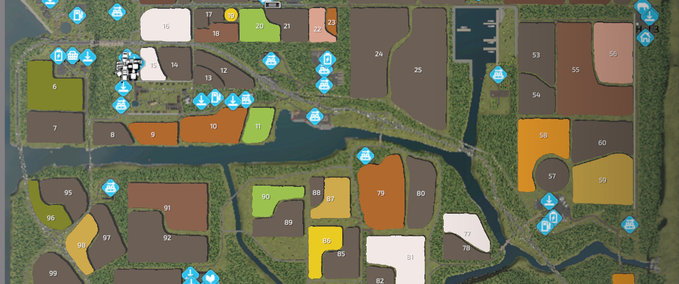 description
Welcome to Ravensbergerland
For the 1.0 Beta, a NEW Savegame required.
Support is only available in our Discord, and not in the comments here.
What we offer: 8 farms, 108 fields, 2 forests and 2 BGA
The map has a script built in that does NOT require a singleplayer and multiplayer version, the LS and the server now decide if it is a MP or SP version.
In multiplayer we have as usual the one with the 8 farms
.
In order to use all the productions at the LU the land must be purchased, otherwise they will not go.
20 collectibles hidden.
There are some productions obstructed
Orchard
Distillery
Winery
Muesli Factory
Oil Mill
Beekeeping
Weaving
and much more.
I'll gladly accept criticism and suggestions, on our Discord .
FS22_A_ProductionRevamp (at least version 1.2.0.16) is required otherwise the map will not load
.
https://www.farming-simulator.com/mod.php?lang=de&country=en&mod_id=243542
The map is a beta version and is always under development, if you find any bugs or have other dings then feel free to write to us.
This map may not be published under any other name (link).
Have fun Team SBW
Credits
Credits:
EIKS
ZoddelZockt
CJ Systeme
[FM] Farmer Marco
susi35,Wingi und Farmer Andy

Empfehlungsrate
-/-
noch nicht genug Stimmen
Do you think this mod should be featured?
Unterstütze den Entwickler!
Jetzt mit PayPal spenden
}