River Forest Region
V 1.0 mod for Farming Simulator 2011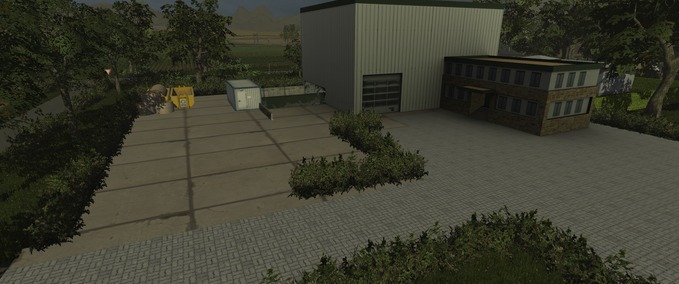 description
featured
Willkommen in der Region Flusswald
Sie haben sich einen Traum erfüllt und den alten Hof vom schwer erkrankten Herbert Schulze gekauft. Dieser Hof steht zwischen dem Dorf Flusswald und dem Ortsteil Waldeck.
Sie haben viel Geld ausgegeben für den Hof, weshalb sie nicht gleich in neue Maschinen investieren konnten. Aber die Freunde vom Eifok-Team, die gerade eine BGA nebenan errichtet haben, helfen ihnen gerne mit ein paar Geräten aus.Es ist Anfang Juni, also die Hochsaison für Landwirte. Die Kühe stehen zum Glück derzeit auf der Weide, somit bleibt Zeit für die Ernte.
Der Eifok Landhandel nimmt ihre geernteten Zuckerrüben an und das Strohkraftwerk welches vom LU Eifok für das Dorf gebaut wurde, braucht regelmäßige Strohlieferungen.
Ziel der Eifok-GmbH ist das komplette Dorf autark vom öffentlichen Stromnetz zu betreiben. Unterstützen Sie die Männer hierbei!
Fruchtsorten:


Verkaufsmöglichkeiten:
Raiffaisen
Eifok-Landhandel (Zuckerrüben)
Brauerei
Strohkraftwerk
Strohverkaufstrigger auf dem Hof


Fakten:
52,2 MB i3d
113MB gezippte Ordnergröße
alle Bilddateien in DDS
sehr gute Performance
Clip Distance angepasst
Bahnstrecke mit mehren Übergängen beschrankt und unbeschrankt
funktionierender Milchlaster, sehr gute Verkehrsanpassung
Folgende Mods werden benötigt:
FruittypeFix -Planet LS
HeapTipTrigger - Planet LS
Manure Mod - Manure Mod by HmcrE and Koper
Map Fruits - Headshot XXL to LS2011 Northern_Strike
MapBGA - Planet LS
MapBGASilo - Planet LS
MapDoortrigger - John Deere 6930
MapFertilizerMod - LS Mod Area
MapFruitTrigger - Planet LS
MapSuperSiloTrigger - Eifok - Team
MapWeightstationMod - Eifok - Team
Credits
Map by D4rkfr34k & Eifok Team.
Gebäude und Objekte by Eifok Team, Heady, iMarvin, Funker, pfreek, Desperados93 uvm.
Files
| | |
| --- | --- |
| checksum: | c25106662c9df03b1998da40baecfa81 |
| Version: | 1.0 |
| multiplayer ready? | no |
| Author: | GIANTS Software GmbH |
| price in shop: | LS |
| name in shop: | Region Flusswald |
| description in shop: | Willkommen in der Region Flusswald. |
Do you think this mod should be featured?
}