1 Downloads today
53,497 Downloads total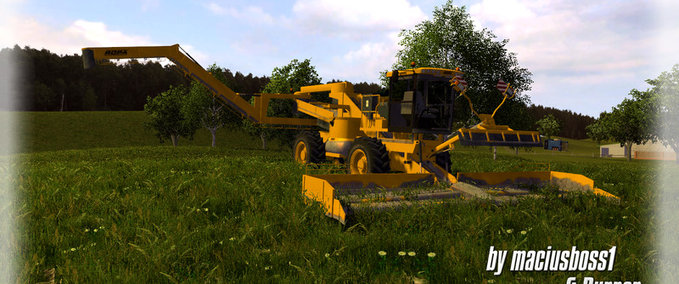 Ropa euro mouse 3 v 2.1 Alternative Tipping Ready sugarbeet potato
Changes in version 2.1:
support for Alternative Tipping mod
added potato filltype
small model & texture improvements
fixed trailer detecting function and other small bugs
[EN]
Model: Maciusboss1
Wheels: Marcin (marjas31)
Ingame: Burner
Script: Burner, sven18koehler, Sven777b, SFM-Modding
Ropa Euro Maus 3 this machine is designed for cleaning prior to importation of sugar beet.General Information:
Cleaning / Loading Capacity: 550t/h

Total weight machine: 23,500 kg

Size machine (meters): 13.35 x 3.0 x 4.0
For maximum compatibility, please install patch 1.4.
!!!NO EDITING AND PUBLICATION!!! Please keep the original download link!
[DE]
Model: Maciusboss1
Wheels: Marcin (marjas31)
Ingame: Burner
Script: Burner, sven18koehler, Sven777b, SFM-Modding
Ropa Euro Maus 3 diese Maschine ist für die Reinigung vor der Einfuhr von Zuckerrüben entwickelt.Allgemeine Informationen:
Produktivität: 550t/h
Gesamtgewicht Maschine: 23,500 kg
Größe Maschine (Meter): 13.35 x 3.0 x 4.0
Für maximale Kompatibilität, installieren Sie bitte Patch 1.4
!!!Verbot Bearbeitung und Veröffentlichung!!! Bitte halten Sie die Original-Link zum Download