Schiebeschild
V 2.1 mod for Farming Simulator 2013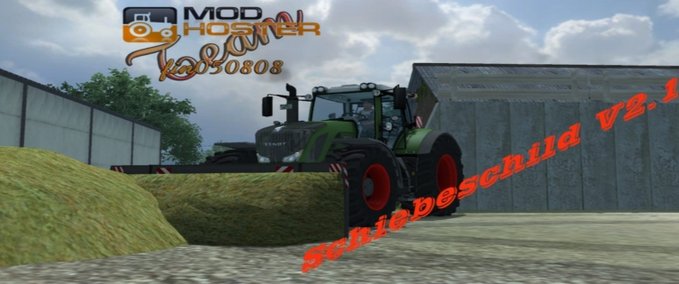 description
So I now present to you the people here Schiebeschild version 2.1 before!

 

Mergers: Collapsible, with key X

New in V2.1

So did my best sodas it no longer tilts forward!

and so even little things on the model itself!

Recording of the loading volume of the sliding plate 10000Liter

 

 

For those who still find errors please pm me or for improvements!

Wish you much fun with it

 

It is forbidden neuhochzuladen this work in the same form
zuveröffentlichen or elsewhere!!
Credits
Model:fin050808
Texturen:fin050808
Ingame:fin050808
Files
checksum:
a9511674aec0b12ffc0b3831c1837ac0
Version:
2.1
multiplayer ready?
no
Author:
fin050808
price in shop:
4500 LS
name in shop:
schild
description in shop:

Dieses Schild ist robust gebaut und bestens geeignet für das Verteilen,
Aufschieben und Verdichten von Silage. Das Besondere ist die hydraulische Breitenverstellung,
die während des Arbeitsvorganges,verstellt werden kann.
So kann es sowohl in kleinen

Empfehlungsrate
-/-
noch nicht genug Stimmen
Do you think this mod should be featured?
}