Butcher
V 1.0 mod for Farming Simulator 19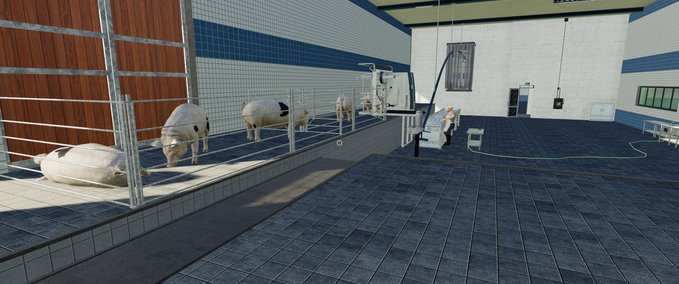 description
Hello my fellow gamers,
.
Herewith we introduce to you the butcher.It runs on the GC by Modcompany script and is animated.
Slaughterer requires:
Pigs
(Meat can be sold on your map)
Importantly:

To be able to play it you need additionally the mod;


https://www.farming-simulator.com/mod.php?

lang=en&country=en&mod_id=137078&title=fs2019
Important: Slaughter

In GC place anywhere enable (chop on it)
Season Ready
MISTAKE: SP / MP / DEDI CHECKED

Ps: The thank you field........ is not a decoration
Now have fun

Greetings Susi and Wingi
Credits
Idee / Konzept: Susi und Wingi
Tester:  Susi und Wingi
Script: GC Konzept entwickelt by LS ModCompany

Do you think this mod should be featured?
}