Schlüter Special Edition Pack
V 1.0 mod for Farming Simulator 17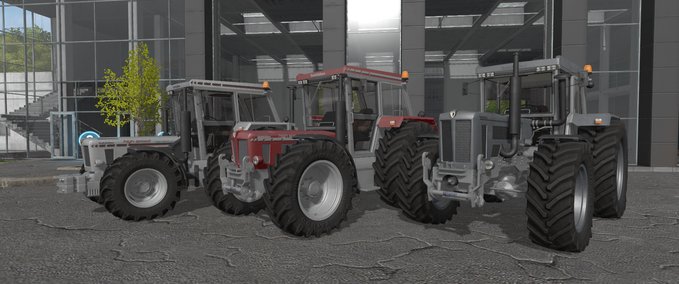 description
featured
Hello
Here I have a Schlüter Special Edition for you.
Super 1500 TVL Special HighSpeed
Super 1900 TVL special color
Super 2200 TVL Special ZF test vehicle
A special feature of these vehicles is the varnishing and even more
IC control
Dynamic hoses
Config at the shop or workshop
Standard Weighted carrier for bananas 4x80Kg
Weighted carrier for insert weights 10x40KG
FH without PTO
FH with PTO
Weights must be purchased and can then be coupled
Rul for sale
Additional lighting for sale
Digital display Buyable
EHR available
Can also be bought together
In the case of the weighing rack, the insertion weights must first be installed and then bananas can be coupled in addition
Front loader console only the Super 1500
Transmission config 40 + 50Kmh Only the super 1900
Care maturing Only the super 1500
Standard and wide tire + wheel weights
Please keep the original link
Have fun with the mod eure schlueterfan1977
Ps, Would also look forward to a small donation
Credits
Modell: schlueterfan1977
Textur: schlueterfan1977
Script: schlueterfan1977
Idee / Konzept: schlueterfan1977
Tester: schlueterfan1977
Sonstige: schlueterfan1977

Do you think this mod should be featured?
Unterstütze den Entwickler!
Jetzt mit PayPal spenden
}