SILOKING DA2300
V 2.1 mod for Farming Simulator 15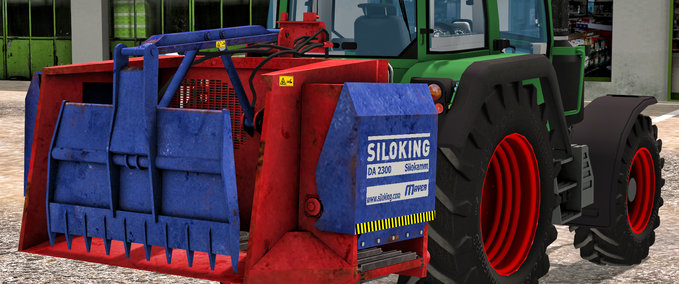 description
featured
- The hoses are fully animated, Including Those connected to the tractor, we recommend you to use a tractor with the script "HydraulicRef.lua"
- We also recommend the mod Attaching Manual (http://www.farming-simulator.com/mod.php?lang=fr&mod_id=38736&title=fs2015) to manually attach the hoses
- You can load silage and bales
- The shovel control levers are animated
- You can unload on the left or right
- Washable
- No error in log
- 3D and textures of the Siloking DA2300 by Paulo5090r & Lulu88520 are licensed under a Creative Commons Attribution-NonCommercial-NoDerivatives 4.0 International License.
- If you want to publish it on other websites, be sure to quote the authors and keep the original on the left!
- Any modification or download are forbidden, Respect modders if you want more mods in DL!
CREDITS:
3D: Paulo5090r; Textures, Scripts: Lulu88520
KEEP THE ORIGINAL LINK PLEASE!
RESPECT Modders
More information:
https://www.facebook.com/paulo5090r
THANKS FOR 10,000 LIKE
Credits
Modell: Paulo5090r
Textur: Lulu88520
Script: Lulu88520


changes
27 Mar 13:06

Version 2.1

- Scroller fixed when tipping

26 Mar 18:19

Version 2.0

- Fixed scrollers that turned the wrong way when emptied to the right
- Fixed bug when reset the siloking (2nd that appears)
- We can now make mixed forage, the bales having too much capacity in farming, we recommend you to first fill silage then put a bale
- Fixed straw disappearing
- Fixed attacher for the Massey pack
- Fixed shining flexible

19 Mar 16:38

Version 1.0

Do you think this mod should be featured?
}