Snüfelstück
V 9.5a mod for Farming Simulator 19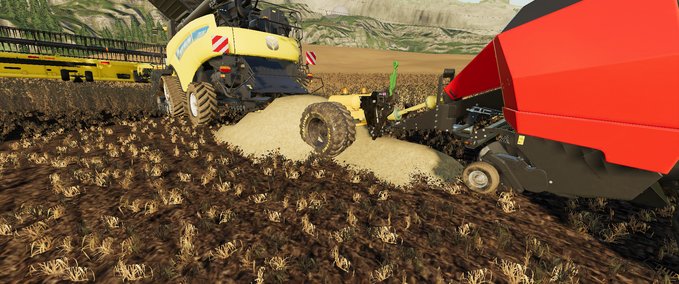 description
featured
Hello,
I'll introduce you today the Snüfelstück.
This was already available from Tunewar in the LS 15
and I can make it available to you for the LS 19.
Dates:
Price: 5,500 €
Maintenance: 0 €
Special feature: Complete hydraulic + trailer and low trailer hitch
as well as spigot shaft
Washable: Yes
Color choice: Yes
Light: Only 2x RUL
Helpful: Yes
GPS: not tested
Courseplay suitable: Yes
Intended use: See pictures and Modvorstellung
So now have fun
wish you
Cobra / MTL Modding Team
Credits
Modell: Tunewar / Edit: Cobra / MTL Modding Team
Textur: Tunewar / Edit: Cobra / MTL Modding Team
Idee / Konzept: Tunewar / Edit: Cobra / MTL Modding Team
Tester: Cobra, Daniel und eine Person die nicht mehr genannt werden will !
changes
27 Aug 18:51

Version 9.5a

collision mask hinzugefügt - ist nun am Shop konfigurierbar
richtige version

25 Aug 07:50

Version 9.5

Komplett neue l10 in Deutsch und Englisch
Verkleinerung der Dateigröße auf nur 2,5MB
Spanngurtunterstüzung entfernt
Neue Storebilder
Neues Vorschaubild
Neue Konfigurationen der LED Rundumleuchten
Mitlenkende Achse in der Breiten Bauweise
XMLs und Moddesc einmal komplett überarbeitet

10 Aug 12:48

Version 9.0

Alle fehler raus die auf servern entstanden sind

23 Apr 18:36

Version 8.0

Komplettumbau

17 Nov 17:14

Version 7.0

Nun als Pack. 2 Versionen ( Breiter und Schmaler Radstand ) Patchkompatibel 1.7.1

11 Oct 01:19

Version 5.0a

Eigene Storekategorie, Optimierung

04 Oct 12:50

Version 5.0

- Fahr- und Federverhalten der Offroadreifen angepasst
- Texturen leicht verändert
- Blinker angebaut sowie LED Blitz Rundumleuchten verbaut

- Patch 1.4.1 kompatibel

09 Jun 12:28

Version 4.0

- Neue Bereifungsoptionen
- RULs optional
- Farbwahl Bereifung
- Farverhalten angepasst

15 Feb 21:15

Version 3.1a

- Richtige Datei ( version 3.1 ist ein Protyp der nie zum Downlaod kommen sollte ! )

09 Feb 14:52

Version 3.0
Files

Do you think this mod should be featured?
}