Standard towers
V 4.0 mod for Farming Simulator 19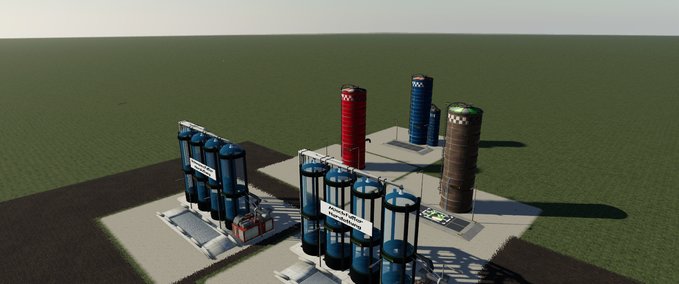 description
Hereby I present you a new silage tower with a traffic light function for full and empty. let you pleasantly surprise how the works. Of course you need the Global Mod.
.
The team Wolfmodding is happy that you select our mods and hopefully find good. You can find more information on our homepage: http://wolfsmodding.simplesite.com/ and support is available from us in Discord as well as the downloads again: https://discord.gg/39BX6TEhEa
We'd also appreciate it if you'd attach the download link and keep up our respect and don't mess up the credits thanks!!
We would also appreciate if you would give us a little pocket money for our works in the PayPal thank you ;)
Credits
Modell: 
Textur: 
Script:
Idee / Konzept: 
Tester:
Sonstige: 
changes
14 Jan 08:24

Version 4.0

Digitale Anzeigen werden am Boden jetzt projekziert
Output Lichtstrahl
Tafel an den Türmen
Arbeitsrul
Kameras neu ausgerichtet

10 Jan 22:41

Version 3.5

Düngerturm wurde erneuert und neu gemacht Trocknerturm wurde miteingebunden

08 Jan 17:24

Version 3.0

Neue Türme wurden hinzugefügt

05 Jan 15:00

Version 2.5

Saatgut und Düngerturm wurde hinzugefügt

02 Jan 18:31

Version 2.0

Schweinefutterturm wurde hinzugefügt Mischfutterturm wurde jetzt aktiviert es wurde die xml vergessen

30 Dec 21:25

Version 1.5

Mischfutterturm hinzugefügt

27 Dec 16:09

Version 1.0
Empfehlungsrate
-/-
noch nicht genug Stimmen
Do you think this mod should be featured?
Unterstütze den Entwickler!
Jetzt mit PayPal spenden
}