Stoll selfmade bale fork
V 2 mod for Farming Simulator 2011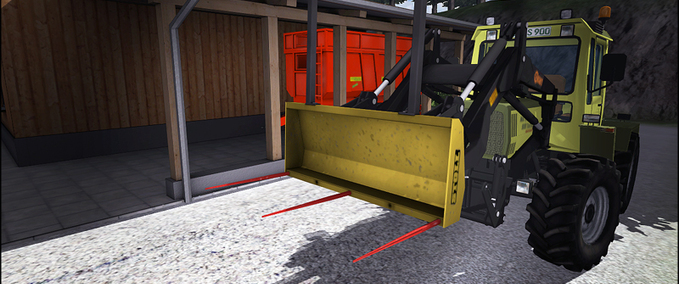 description
featured
Stoll selfmade bale fork:
My point here Stoll homemade bale fork for download. You can attach all standard bales. Was prepared from a manure fork (tines removed and extended). This comes from the urpsprungsmodell Kock loader package.
Shares of MF390, Bayn & receive Geri-G, thank you for this.
DO NOT EDIT OR ANY MESH TEXTURE!
~~~~~~~~~~~~~~~~~~~~~~~~~~~~~~~
KEEP THE ORIGINAL DOWNLOAD LINK!
Credits
3D: MF390/Maxter (Umbau zur Ballengabel)
2D: Maxter
Skript: Bayn & Geri-G
Ingame: Maxter
Files
checksum:
e306bf3656290293ea7ff8e3892f5136
Version:
2
multiplayer ready?
no
Author:
Maxter
price in shop:
350 LS
name in shop:
Eigenbau Ballengabel
description in shop:
Eigenbau Ballengabel für Traktoren
Für alle Ballen verwendbar.
Credits: 3D/2D: MF390/Maxter Skript:JandB Modding and Geri-G

Do you think this mod should be featured?
}