Triton
V 1.0 mod for Farming Simulator 2013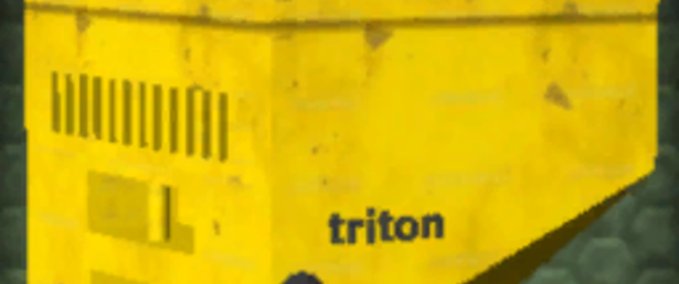 description
This is a Triton weight, it's made of a weight from the back of a forklift.
it's Specially made for a John Deere 8345RT
Credits
Model: Inter Fan
Texture: Henk2345
Ingame: B4CaseIH
Files
checksum:
033b19774537b9c5846e9dc1bcf31dcb
Version:
1.0
multiplayer ready?
no
Author:
B4CaseIH
price in shop:
1000 LS
name in shop:
Triton
description in shop:
Triton 1500 Kg
Modell: Interfan
Ingame: B4CaseIH
Special thanks to Chuckey5o for helping!
Skin: Henk2345

This weight is build for a JD 8345 RT of (Contractor) W.Hopmans from Holland.
It's made af the backweight af a forklift.
We Hope you like th

Empfehlungsrate
-/-
noch nicht genug Stimmen
Do you think this mod should be featured?
}