V 1.0 mod for Farming Simulator 2011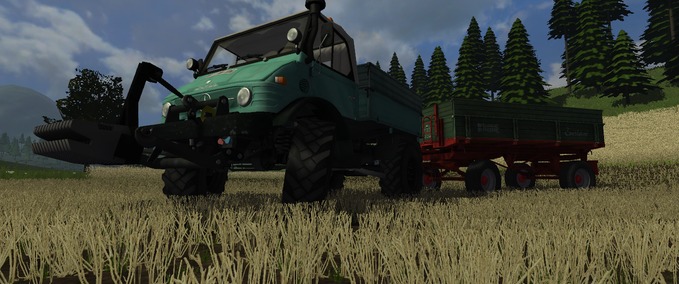 description
featured
Scripts and credits:

ControlPanelAttacher - Manuel Leithner
Lighting v3.1 - Sven777b
DynamicExhaustingSystem - Manuel Leithner
ESLimiter - Manuel Leithner
Interactive Control v2.0 - Manuel Leithner
manualIgnition - Templaer, Andreas Schneider, moped killer
Odometer - Robert Hostens
Operating Hours - Manuel Leithner
PloughingSpec - Burner
PowerShaftAttacher - Manuel Leithner
RadsturzV2 - model eicher
Speed Display Control - Tobias F. (John Deere 6930)
SuspensionAxisWheelSteering - Tobias F. (John Deere 6930)
Variable Body - fruktor
VariableTip - fruktor
WheelDirtSpecialization - Tobias F. (John Deere 6930)
wheelParticle -?
__________________________________________________________________________________

Special thanks goes to emory model that helped me with the scripts.
__________________________________________________________________________________


FORBIDDEN TO MAKE UPLOAD ON OTHER SERVER, IF NOT THE OBSERVED CONDITIONS OF LICENSE.
And 'FORBIDDEN TO DISTRIBUTE THE DIFFERENT FROM THE ORIGINAL MOD

FOR THE BEST IN MULTIPLAYER GAMES COMPATIBILITY PLEASE KEEP ORIGINAL DOWNLOAD LINK.

Enjoy it!
CebuljCek
Credits
Manuel Leithner
Sven777b
Templaer, Andreas Schneider, Mofa-Killer
Robert Hostens
Burner
modelleicher
Tobias F. (John Deere 6930)
fruktor
CebuljCek (borutcebulj)
Katsuo, Eicher-Fan, Bullet, Börndi
Face

Files
checksum:
8eed35d2ac058816d0fca5dbec325567
Version:
1.0
multiplayer ready?
no
Author:
CebuljCek
price in shop:
19950 LS
name in shop:
Unimog 406 (U900) cabrio - Baujahr 1973
description in shop:
Motor: 6 Zyl. Diesel, Reihe, Direkteinspritzer, Wasserkuehlung, 5675 ccm, 84 PS.
Antrieb: Vierrad, Vorderräder zuschaltbar. Getriebe: 6V, 2R, Synchron-Getriebe,
Differenzialsperren vorn/hinten.
Modell/Textur: CebuljCek
InGame/Script: CebuljCek

Do you think this mod should be featured?
}