0 Downloads today
8,901 Downloads total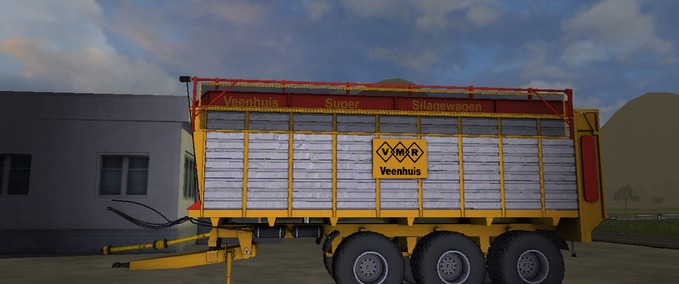 Veenhuis SW550 v 2.2
Please read first, then think and write.

 

This is a Veenhuis SW-550 (version 2.2) go to grass silage and.

 

We at "Badoto" have, after long back and forth and decided to

him to the DL observed when we get the necessary approvals.

Many thanks to Kyosho's Modfactory & fruktor for the shares.

 

What has changed in the case of our old version.

new:

- Scale 1:1

- Animated rolling

- Häckselklappe adjustable stuffenlos

- Animated slate floor

- Tonneau cover

- New plans

- Is now unloaded real

old:

- Washable (washable)

- Lichscript V3

- <capacity> 55 000 </ capacity>

Tastenbelugungen:

   Häckselklappe close "Taste_k"
   Häckselklappe open "" Taste_m "
   Laderaumbdeckung "" Taste_j "

 

It is a very nice trailer for both MP and SP.

It is error-free and works perfectly.

With whom the "front or rear axle" should be in the air, which has the Attacher

adapt itself to the trailer, because we have adapted it to our truck.

 

Have fun with it.

 

! The mod can be set to other sites using the original download links.!