VW Golf 5 GTI police
V 1.0 mod for Farming Simulator 2013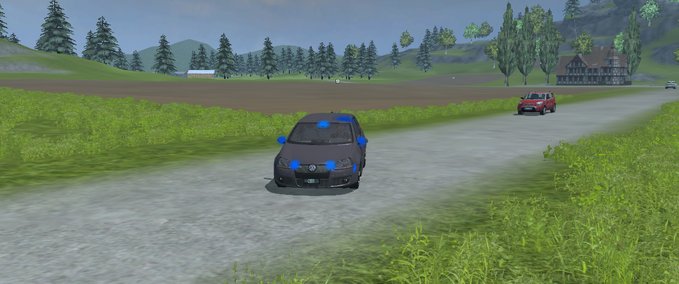 description
This is my edit of Harrythemasters VW golf 5 GTI!
I have turned it into an unmarked policecar with following functions:
Bluelights, keypad 4
Headlight flash, keypad 7
Stoplights, keypad 5
LED beacon, keypad 8
Sirens are started by either R, T or Y (3 kinds of them).
Brakelights and turning indicators is also working on this car.
The top speed is +62mph :)
A HUGE thanks to harrythemaster for let me upload his mod!
Credits
Harrythemaster
Lightsaddon- sven777b
Edit: wm modding
Files
checksum:
e49d667cd2ac8be159e12a9ae01f7700
Version:
1.0
multiplayer ready?
no
Author:
Harrythehamster (edit by wille)
price in shop:
32500 LS
name in shop:
VW golf GTI unmarked police
description in shop:

Volkswagen golf GTI unmarked police!
Keys with function:
1, 2, 3-turning indicators/warning blinker
4- bluelights
5- stoplights
7- headlight flash
8- beacon

Empfehlungsrate
-/-
noch nicht genug Stimmen
Do you think this mod should be featured?
}