Waldstetten
V 1.1.0.0 mod for Farming Simulator 22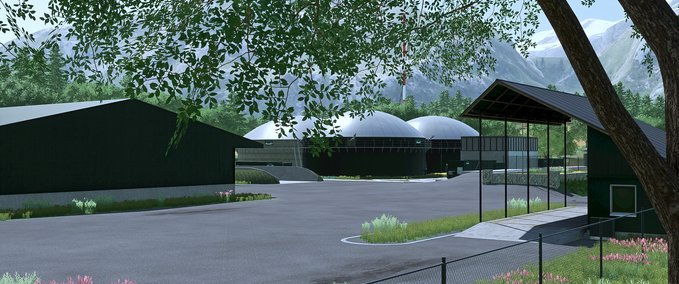 description
Welcome to Waldstetten! A wonderfully designed area somewhere in Germany. It awaits you a freely invented 4-fold map, which was designed with great attention to detail and invites you to stay.

The map is perfect for all types of agriculture & Forestry in single and also in multiplayer.
In the two villages can be found many walkable buildings with functions and decorations, the entire map is Seasons Ready and therefore also gives, for example, in winter a beautiful backdrop.

For agriculture, over 250 fields are offered to farm, as well as 6 fully equipped farms to settle.

And now the best:
Waldstetten is THE map for the perfect RolePlay, because it simply offers everything, from beautifully designed farms & towns, over an idyllic hilly landscape with ski area to task forces & matching activatable missions and construction sites with piles of earth for excavation.
.
Credits


nrxEcki


SoSi-Modding


Janni1101


Fabiii


Hannes Downhill


Mitti


Kasztan18


OmaTana


changes
10 May 20:52

Version 1.1.0.0

Changelog 1.1.0.0:
- Hofdekorationen verbessert
- Platzierbare Gebäude verbessert (Polygone, Kollisionen, OccluderMesh)
- Bunkersilofunktion an den Höfen hinzugefügt
- Baum auf Feld (87 und 21)
- Betonstück auf Feld 179 entfernt
- Tunnel Kollisionen hinzugefügt
- "e" bei Verkaufspunkt "Mittelberg" hinzugefügt
- Gondeln hingen falsch
- Farmland an Kiesgrube erweitert
- Sandverarbeitung an Kiesgrube möglich
- Treppe der Dorffeuerwehr behoben
- Handmelder in den Gebäuden angepasst
- Maschinenhalle auf Hof Reingrub verändert
- Trigger Icon Shop und Sägewerk verschoben
- Geländer an Feuerwache hinzugefügt
- Beladungsstation am Bahnhof hinzugefügt
- Matschige Texturen an den Höfen entfernt
- BGA - Bunkersilo Texturfehler behoben
- Komposter Filltrigger für Diesel verschoben
- Rathaus fehlende Toiletten hinzugefügt
- Raffinerie – Dieselherstellung hinzugefügt
- Autobahn weitere Beschilderung und Grünstreifen hinzugefügt
- FuchsShop Oberwalden - Fehler in Dekoration behoben
- FuchsShops Hotspots auf PDA hinzugefügt
- Ampelanlage polyreduziert
- Parkende Autos auf Parkplätzen ergänzt

11 Apr 10:47

Version 1.0.0.0

Empfehlungsrate
-/-
noch nicht genug Stimmen
Do you think this mod should be featured?
}