0 Downloads today
11,071 Downloads total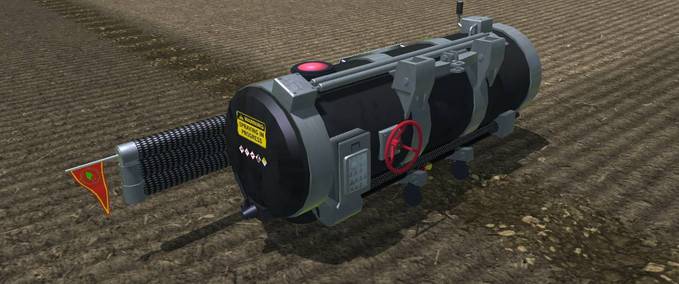 ZEN Baltazar v 1.0
Another fine product from ZEN INDUSTRIES... Front mounting sprayer.
Working width 19.65 m. if not too windy :)
Max work speed 30 kmph.
Consume fertilizer or liquid manure 0.33 l per second
Yet another "unrealistic" mod, since it won't make collision with his sprayers, only with body. Why that? Because i don't like when tractor stop because sprayer extensions touch some tree by edge of field.
So if you like super ultra mega giga turbo realistic mod... this isn't mod for you :)
PLEASE DO NOT UPLOAD THIS MOD TO OTHER SITES WITHOUT REAL NAME, NAME OF AUTHOR AND CREDITS.  I REALLY LIKE TO SHARE BUT CHANGING NAME OF MODEL, NAME OF AUTHORS OR NOT ADDRESING SOURCE SITE IS STEALING  NOT SHARING!
From mod description...
Another fine product from ZEN INDUSTRIES. By limitless effort of our science team, we present you BALTAZAR. Front mounting sprayer so you won't waste time, fuel and money on your fields driving twice!
Our special ZENZIP compression formula save consumption of fertilizer or liquid manure! Since this is high end technology operating is allowed only by authorized personnel to avoid risk of explosion.
Mild toxicity and radiation is present, but that can't be compared with efficiency and profit! If tank start steaming from all sides, there is a small risk of explosion.
This sprayer is logical implement for ZEN Lazarence TJ788 ( http://www.modhoster.com/mods/zen-lazarence-tj-788-pix-edition ) but it will work with any tractor

Author: Zen
Help, translation and suggestions: Pixelschreck
As always any sugestion is welcome ... especially critics, so if something can be improved, we together can do.
Hope you will enjoy it,
Zen